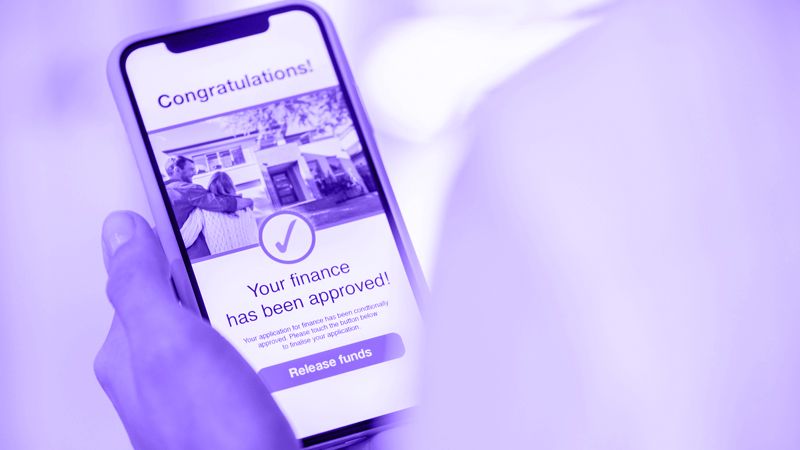 Buying your own warehouse can save money, especially considering what a year's warehouse rental costs you.
A warehouse not only gives you access to cheaper rates but can also help build your business's long-term equity.
If you're thinking about buying your first warehouse, here's what you need to know…
Consider Your Space Requirements
If you've rented a smaller warehouse before and are looking to rent a space that will accommodate your projected growth, consider looking for a building that is at least the same size or bigger to cater to the growth of your business.
When looking for a warehouse, you should consider the size and functionality of the space.
Also, consider other features of the warehouse, such as the location of the cargo door, type of loading ramp, and accessibility of the location.
Once you've found something that's suitable, put in an offer.
This works similarly to a home purchase (including putting down a deposit, conducting a survey, inspections, and an appraisal).
Warehouses are classed as Industrial B2, B8 or Class E, which covers warehouses and factories.
Putting in an Offer to Purchase
Some borrowers take too long to decide on a property and lose out.
Keep in mind that property sales can fluctuate throughout the year.
Properties may sell fast in one quarter and much slower in others.
It's best to keep an eye on the market to know how to behave when you find the ideal warehouse or commercial property to buy.
If you're looking for an in-demand property and find the perfect space, put in an offer to purchase as soon as possible.
The seller will have an idea of what they want for the property in mind. This is what they expect, but it's by no means what you have to offer.
You can determine how much you want to offer on the advertised property. The owner can then decide yes or no.
If you're willing to take the risk of a turn-down, you can offer a rate that's a few thousand pounds less than advertised.
Those not willing to take risks will offer the requested amount or close to it.
You only start applying for mortgages once the owner accepts the purchase offer.
When you're ready to put in an offer to purchase, both parties will do due diligence, which includes searches for:
Local authority.
Environmental and flood risk.
Drainage and water.
Highways.
Chancel.
While you may be excited to get a warehouse mortgage, never be tempted to rush the due diligence process.
It is up to the buyer to provide evidence of any relevant faults with the property.
How Do I Get a Commercial Mortgage in the UK?
Commercial loans are very different to home loans. They are much harder to get, and lenders tend to be far more selective.
Even when you find a bank willing to give you the loan, the interest rates may not be as good as you would like.
If you want a good rate on your warehouse loan, you should talk to a mortgage broker with experience in the market.
Brokers have connections with many different banks and financial institutions and know how to find the best possible finance solution for you.
Need more help? Check our quick help guides: 
Official Paperwork Gathering & Processing
Getting the paperwork right during the buying process is important.
Banks have requirements when providing finance for purchasing property, and of course, there are legalities to exchange certain documents when the sale goes through.
It can be a complicated process if you have never done it before.
Some buyers opt to handle the paperwork themselves.
In instances like this, a professional solicitor or licensed conveyancer will need to be hired to ensure the sale's legal aspects are correctly managed.
Lenders will require property checks to ascertain if the property's value aligns with the loan amount requested.
A survey is usually done to assess any possible problems existing on the property, determine its condition and determine if the structural aspects are stable and safe.
Sign the Contract & Exchange With the Seller
Once the paperwork has been submitted and the seller has accepted your offer, the solicitors must first be happy, and then the contract can be signed and exchanged with the sellers.
It's at this stage of the process that the deposit for the warehouse must be put down.
Once the deposit is paid, there's no backing out of the deal, as you may face negative ramifications with the lender (and other lenders) in future.
Once this is done and all details are verified, you're given the keys to the property – you now have your own warehouse!
But wait, you're not quite done yet. There's more!
At this stage, there are still fees to pay on the balance of the property cost, the stamp duties, the conveyancer or solicitor fees, and any removal costs that may have racked up.
What's next?
Of course, the next steps involve ensuring that you manage your finance contract strictly according to the terms of your mortgage agreement, or you could find yourself heavily penalised, the property repossessed, and negatively impacting your credit record.
Your warehouse will undoubtedly earn you more freedom to carry out your business proceedings as you see fit and also help you capitalise on new growth opportunities.
Buying a Warehouse Last Word
If you're tired of helping someone else make money on the property you use for your business, consider buying your own warehouse or commercial property with the help of a professional mortgage broker on your side.
Then, hunt the market for the ideal deal and move your business into a warehouse that supports business operations and promotes the growth of the business over the long term.
There are plenty of benefits to owning your own business premises, including cost savings.
Further reading: