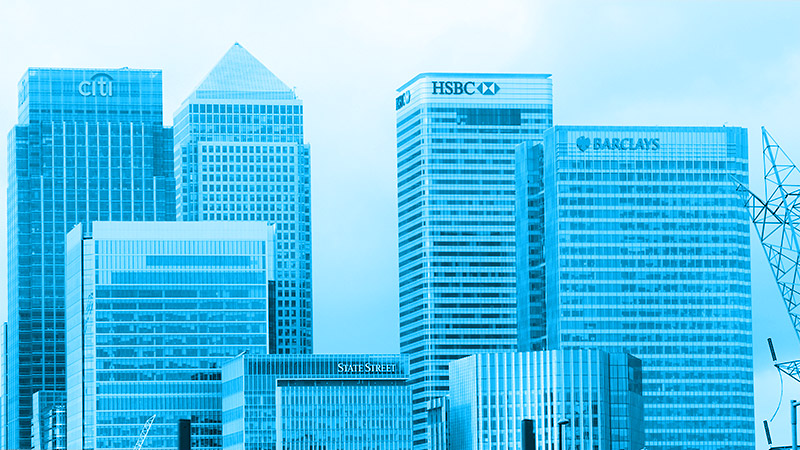 The first you need to do when buying property in the UK is to compare mortgage brokers vs banks.
The range of options on the mortgage market can be overwhelming, and depending on your situation, a bank or mortgage broker can be a suitable choice.
This guide compares which is the better between a bank vs a mortgage broker to help you make an informed decision.
Mortgage Brokers vs Banks
Mortgage brokers are intermediaries who help you find the best mortgage deals.
They have extensive knowledge of the entire mortgage market and have access to a wide range of lenders.
In addition to experience in the industry, mortgage brokers can provide support and guidance throughout the mortgage process.
Brokers usually charge a fee for their services, and you can pay this upfront or have it rolled into the mortgage cost.
Some brokers also receive commissions from the lender.
Banks are traditional lenders, and you can go to them directly for a mortgage.
You'll know who you're dealing with when you go to a bank for a mortgage, allowing more transparency.
There are no hidden or broker fees, and you can get excellent rates if you have a positive relationship with the bank.
However, you'll only be limited to a few products or services.
Pros of Mortgage Brokers
Access to a Wide Range of Products
Mortgage brokers have relationships with different lenders and can help you access a wider range of products.
They can shop around and compare different mortgages to find the best deal for you.
Mortgage brokers can do the legwork on your behalf, including gathering and preparing all the necessary paperwork, shopping around, comparing deals, contacting lenders and negotiating better deals for you.
They can compare multiple lender criteria with your application and see if you can get approved even before submitting your application.
This can save you time in the application process and help you avoid applications that will likely get rejected.
Specialist Expertise and Bespoke Advice
Mortgage brokers can offer guidance and support if you have unique circumstances that make you unqualified for mortgages with traditional lenders like banks.
For example, situations like a complex financial situation, non-standard income or bad credit history call for specialist mortgage lenders and a mortgage broker can help you find one.
They can offer bespoke advice based on your situation and steer you towards flexible mortgage providers who will likely approve your application even if you fall into a 'higher-risk' lending category.
Whole-of-market access allows mortgage brokers to shop for the best deals and rates.
You'll have better chances of securing a competitive mortgage deal and getting impartial advice not limited to a particular product.
Cons of Mortgage Brokers
You'll likely need to pay mortgage brokers for their services.
Mortgage brokers who are not independent or properly monitored can have a conflict of interest and only recommend specific mortgage providers so they can benefit from better commissions.
Pros of Approaching a Bank Directly
Familiarity and Reputation
Most banks are usually well-established and have a positive reputation, which can give you peace of mind that you're working with a dependable lender.
Having a prior connection with the bank or loan officers can also help simplify the process and negotiate some costs like origination or underwriting fees.
Transparency and no Extra Costs
When approaching a bank directly, you'll know exactly what you're getting into and who you're dealing with and don't have to deal with broker fees or hidden costs.
Cons of Approaching a Bank Directly
When you approach a bank directly, you're limited to one set of products, and the officers will only recommend their products.
Banks usually have rigid rules around their mortgages and are not flexible enough to accommodate borrowers with unique circumstances.
They have minimum requirements, and you'll get rejected automatically if you don't meet the criteria.
Which Is Better, A Bank or Mortgage Broker?
In most cases, approaching an independent mortgage broker is usually better than going directly to the bank.
When you go directly to the bank, you risk missing out on more suitable deals elsewhere.
Unless you're a financial expert with thorough mortgage market knowledge, you can't say with absolute certainty that you're getting the best deal available.
Working with a mortgage broker can get you the most favourable rates thanks to their access to the whole market.
Some lenders only promote their products exclusively through brokers and don't deal directly with the public.
A mortgage broker can give you access to such deals, giving you more options than you would otherwise have with a specific lender or bank.
A mortgage broker can also make all the difference if you fall into the higher-risk category like having bad credit, being self-employed, retired, an ex-pat or having a low income.
If you're in such a situation and approach a bank directly, they'll likely turn you away or charge higher interest rates.
A mortgage broker with expertise can improve your prospects and connect you to specialist lenders who consider your application and provide the most favourable terms.
Costs of a Bank vs a Mortgage Broker
A mortgage broker may charge a fee for their services, while approaching a bank will not.
However, you must consider the overall cost of the mortgage you'll get from a bank vs a mortgage broker.
While you might save a small amount by going to the bank directly without seeking professional advice, you may end up with an expensive mortgage since there's no guarantee you'll get the best deal available.
With a mortgage broker, you can save significantly in the long run if they help you find a better deal than you would get alone.
Additionally, some mortgage brokers have success-only policies and don't charge anything if they fail to get you a fair deal.
Others offer free initial consultations on your circumstances and mortgage needs, which can be useful if you're sceptical.
Bank vs Mortgage Broker UK Final Thoughts
Unless you're a mortgage expert, consulting an independent and qualified mortgage broker is better than going directly to the bank.
They can help you save time and money and prevent damage to your credit report while giving you access to various mortgage deals and products that suit your situation and needs.
Call us today on 01925 906 210 or contact us. One of our advisors can talk through all of your options with you.