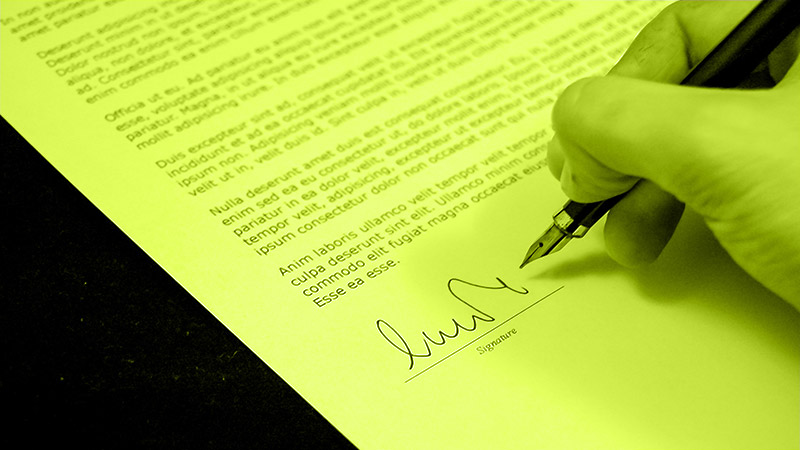 No. Gazumping is legal in the UK and can rob you of the dream home you've set your heart on in the final steps of the home-buying process.
The threat of getting gazumped is high when there are delays, when buyer demand exceeds the supply of available homes or if you're buying a house in a sought-after area.
Read on to find out more about gazumping and how to prevent gazumping.
What Is Gazumping?
Gazumping involves a situation where someone else makes a higher offer on a property you're buying, and the seller accepts that offer, pushing you out of the purchase.
Gazumping occurs when an offer has already been accepted and is not the same as being outbid.
It usually occurs before the exchange of contracts, and in most cases, the seller wants to maximise the amount they can obtain from the property.
Gazumping is likely to happen in a hot property market, or when property prices are rising, there are property shortages or more willing buyers than properties for sale are available.
However, you can also get gazumped if you fail to keep to the agreed or prescribed timescale.
For example, you may be stuck in a property chain, or your solicitor is dragging their feet.
The seller may decide to reject your offer in favour of a buyer who can move more quickly and proceed within the expected timeframe.
Generally, the longer the house-selling process goes on, or the longer it takes for the sale to go through, the greater the risk of getting gazumped.
Why Is Gazumping Legal in the UK?
While gazumping is considered unethical and is frowned upon, the practice is legal in the UK.
Although your offer may have been accepted, the agreement between you and the seller doesn't become legally binding until contracts have been exchanged.
It applies to England, Northern Ireland and Wales, and the accepted offer is only considered a verbal agreement.
The seller is technically open to other offers until you sign a written contract.
The property is not yet secure, and you remain vulnerable to gazumping because the seller can decide not to sell to you before exchanging contracts.
If you look at most property websites, you'll see properties advertised and listed as 'Sold STC', meaning an offer has been accepted, but the sale is still 'subject to contracts' being agreed upon and exchanged.
What Are the Consequences of Gazumping?
Gazumping can be a big problem for buyers and sellers. It can be upsetting and stressful, and you can be left disappointed and frustrated as a buyer after finding the house of your dreams and making plans for it, then bam!
A new buyer swoops in out of nowhere, and the seller accepts them, forcing you to start again from scratch and look for a new house.
Gazumping can also be risky for sellers since the new buyer may offer more than they can afford or more than the house is worth.
The sale may fall through when they fail to raise enough money, or the gazumper may simply be unscrupulous and looking to get other buyers out of the way so they can gazunder the seller.
Gazundering is the opposite of gazumping, and it involves the buyer reducing the amount of an offer at the last minute, just before the exchange of contracts.
Such buyers blame higher interest rates and market conditions in the hope the seller will have no option to accept it.
Although perfectly legal, it can backfire, and the seller can build resentment and walk away on principle.
Gazumping can also be expensive for everyone involved, especially when it happens late in the sale process.
Time and money may have already been spent on surveys, drawing up documents, paying solicitors and mortgage application fees.
A lot of money can be lost, and most buyers find themselves seriously out of pocket after getting gazumped late.
How Can You Prevent Gazumping?
Although it's impossible to avoid the risk altogether, there are some actions you can take to reduce the risk of getting gazumped.
These include:
Getting a Mortgage in Principle (MIP)
Having a Mortgage in Principle (MIP) or Agreement in Principle (AIP) before making an offer on the house can help speed up the buying process and avoid unnecessary delays.
Making A Strong Offer
Avoid the temptation of going for excessive discounts.
The better your offer price, the less chance somebody will be willing to beat it, reducing the chances of the seller accepting another offer.
Requesting Property Removal from the Market
You can ask the seller to stop marketing the property once they accept your offer and prevent gazumping.
You can make it a condition of your offer, and there is less risk of new offers being submitted and accepted if the property is no longer being advertised.
Entering A Lock-in Agreement
You can ask the seller to enter a lock-in or exclusivity agreement to show they're serious about selling to you.
It involves a signed document where the seller agrees not to negotiate with other potential buyers and gives you dibs on the sale for a certain amount of time.
Buying in Cash
You can prevent gazumping by buying the property outright and not relying on a mortgage.
It ensures a much faster process, and most sellers prefer cash buyers because they're chain-free and not relying on mortgage approval, reducing the risk of the sale falling through.
Moving Fast and Staying in Touch
You can also prevent gazumping by moving the process along quickly.
You want to get to the contracts exchange point as fast as you can.
Keep in touch with all parties involved to sort out issues quickly and respond quickly to requests for information.
Keep the pressure on your solicitors and broker, and ensure your case doesn't fall behind.
Getting Home Buyers Insurance
Although insurance can't prevent gazumping, it can limit the financial pain of getting gazumped by covering costs like legal, survey and mortgage fees.
Is Gazumping Illegal in the UK? Final Thoughts
Gazumping is legal in the UK, and although it's rare, it can happen, especially if you delay buying your dream home.
Always be prepared and try to close the deal and exchange contracts as soon as possible.
Call us today on 01925 906 210 or contact us. One of our advisors can talk through all of your options with you.