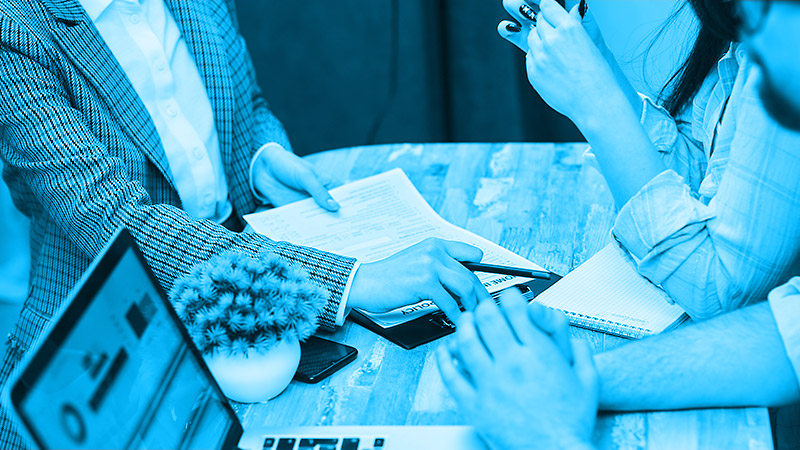 Lying on a mortgage application is a criminal offence, and it's considered mortgage fraud.
UK mortgage fraud statistics show that almost half (49.43%) of all fraudulent mortgage cases involve applicants lying about who they work for or how much money they earn.
You may be tempted to lie on your mortgage application because you think an aspect of your situation will limit your chances of success.
However, there are better ways of improving your chances of approval that don't involve committing mortgage fraud by lying on a mortgage application.
Here's everything you need to know about the consequences of lying on a mortgage application in the UK.
Can I Get Away With Lying on A Mortgage Application
The chances of getting away with lying on a mortgage application are very slim.
Lenders perform high-level checks to verify your details, and the underwriting process usually involves confirming that all the details you provide are correct to prevent mortgage fraud.
The lender may require you to provide evidence if they have any doubts, so lying about yourself or your finances will be discovered relatively quickly.
Lenders usually verify important data like personal information, eligibility and income details, so it's difficult to get approved with falsified data.
What Are The Consequences of Lying on a Mortgage Application?
Lying on a mortgage application is illegal and punishable by UK Law under section 1 of the Fraud Act 2006.
If you dishonestly enter information that you know is untrue or misleading with the intention of making a gain for yourself or causing loss or risk of loss to another person, you can get imprisoned for ten years or pay an unlimited fine or both.
There are usually two overarching categories of mortgage fraud, and the penalty you get will depend on where the fraud is classed.
These include:
Opportunistic Mortgage Fraud – This type of mortgage fraud is usually committed by individuals looking to acquire ownership of a property by lying on their mortgage application. It can involve lying about factors like their income or employment in an attempt to borrow more money.
Large-Scale Mortgage Fraud – This type of mortgage fraud usually involves money laundering and organised crime through property. It's performed by individuals or in collaboration with individuals with knowledge about the industry with the aim of stealing from homeowners and lenders. Organised crime groups can use crime proceeds to secure deposits or launder money through mortgage fraud. They can also flip properties by selling them at inflated prices immediately after finalising the purchase.
Mortgage fraud will result in an automatic disqualification, and you'll likely get disqualified from future borrowing.
Even a minor falsification can quickly land you in a punishable legal situation, and the consequences can have long-term damaging effects.
Why Do People Commit Mortgage Fraud?
Most people commit mortgage fraud because they don't feel like they'll get approved for a mortgage using honest information.
Such borrowers choose to omit or lie about relevant information related to factors like their income or employment to increase their likelihood of approval or get more favourable terms.
Industry professionals can also commit mortgage fraud by lying about their client's financial information, so they can maximise profits on the transaction.
Related mortgage guides: 
What Can Lying on a Mortgage Application Involve?
Some common falsifications in mortgage fraud include:
Lying about income – This is a common fabrication in mortgage fraud and is usually done by people who don't think they earn enough income to qualify for a mortgage. Most times, lying about your income is unnecessary because, with the right mortgage advisor or broker, you can access suitable lenders who can consider supplemental income when assessing your application and offer high-income multiples.
Lying about being a first-time buyer – Some borrowers may lie about being first-time buyers to take advantage of attractive deals or allowances. However, it's easy to get unmasked even if you've owned properties abroad, and your mortgage can get withdrawn.
Lying about debts and credit issues – The lender will certainly know if you fail to declare any debts or credit issues you have or have had in the past, since they're usually listed in your credit report. Instead of lying, it's better to approach bad credit lenders who specialise in offering mortgages to borrowers with all kinds of credit scores.
Lying about dependents – Some people fail to disclose whether other people are relying on them due to fear that it might affect their affordability or creditworthiness. It's better to be honest and transparent to avoid getting disqualified and ensure you get a mortgage amount you can realistically afford without getting into financial hardship.
Lying about spouses – Borrowers can also lie about whether they're married or whether their partners have credit issues. However, such lies are unnecessary because you're not mandated to take out a mortgage with your spouse because you're married. Most lenders are flexible and will offer different options to consider, including sole proprietor mortgages.
Are There Things You Should Not Tell Your Lender?
No.
Any type of lying on a mortgage application is prohibited, so you should ensure you're always 100% transparent.
You shouldn't falsify or hide any facts about your details, finances, or circumstances because the truth will eventually come out, and you may end up getting charged with mortgage fraud.
What Should I Do If I've Already Lied on the Application?
If you've omitted or falsified information on your application but haven't submitted it to the lender, you can start again from scratch and provide honest details.
Most lenders will work with you to ensure your mortgage application is successful and feature favourable terms.
If you've already submitted the application with dishonest information, simply request the lender to give it back to you so you can make some amendments before it proceeds further.
Lying on Mortgage Application UK – Is It Illegal? Final Thoughts
Lying on a mortgage application is illegal, and you may end up facing serious consequences for mortgage fraud.
Instead of lying when you're feeling unsure about your situation, it's better to consult an independent mortgage advisor or broker who can work with you to find the best deals and connect you to lenders likely to approve your application based on your circumstances.
Call us today on 01925 906 210 or contact us to speak to one of our friendly advisors.