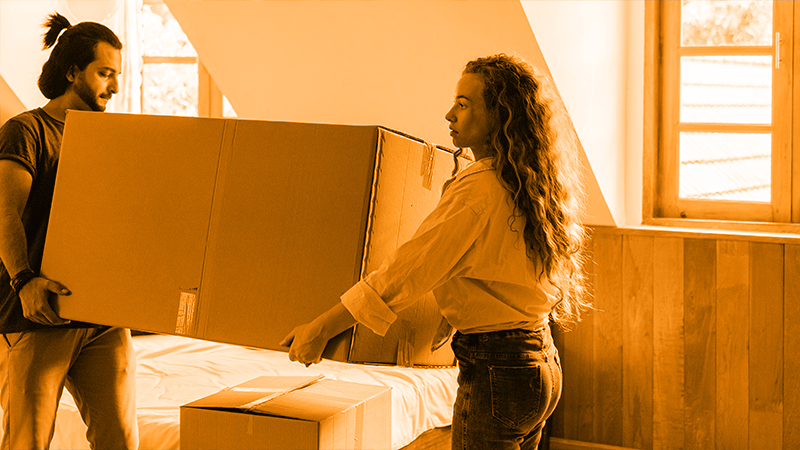 If you want to try your hand at being a landlord by investing in rental property but don't have enough savings for a deposit or to buy it outright, you can remortgage to buy to let.
Remortgaging to a buy to let mortgage is a viable path that can help you raise enough cash to put down a deposit or buy an investment property outright, depending on the equity you have in your existing property.
Here's everything you need to know about remortgaging to buy a rental property in the UK.
Can I Remortgage to Buy to Let?
Yes. There are a few ways you can remortgage to buy to let.
You can remortgage and change a residential mortgage into a buy to let, or you can remortgage your property to get the funds needed to buy a buy to let property.
Purchasing a buy-to-let can require a significant deposit of at least 25% of the property value.
Getting such funds can be challenging.
You can remortgage an existing property, either a personal home or investment property, and unlock the equity held to release cash for your new purchase.
The equity is the value of the property you own outright and is the difference between the total property value and the amount you owe on the mortgage.
Your monthly payments will be higher since you're increasing the size of your mortgage.
If your equity level is significant, it's possible to get enough funds to buy an entire investment property, but in most cases, it's usually only enough for a deposit.
Criteria for Remortgaging to Buy a Rental Property
Since you're borrowing more money to release equity, the lender will need to reassess you in the same way as taking out a new mortgage to ensure affordability.
Criteria for remortgaging to buy a rental property can vary between lenders, but some general factors that will be considered include:
Rental Yield
The rental potential of the property you're buying is essential for approval, and the rental income should be enough to cover the repayments.
Lenders will want a rental income forecast from a letting agent registered with the Association of Residential Letting Agents (ARLA).
Income Requirements
Some lenders can have minimum personal income requirements ranging from £25k-£30k.
Other buy to let mortgage providers can lend to you without individual income requirements, basing the agreement entirely on rental income.
Buy to let mortgage brokers with access to the whole market can help you access such lenders.
Credit History
While a bad credit history can be a stumbling block, the severity, age, and amount of credit issues can play a part in the lending decision, with less severe problems being overlooked.
Specialist lenders who help borrowers with bad credit can be a suitable option if you're concerned about how your credit history will impact your application.
Property Type
Most lenders steer clear of investment properties with non-standard construction and prefer apartments or flats made from standard brick and mortar.
Specialist lenders can be more flexible if you're purchasing a unique property with non-standard construction.
Landlord Experience and Homeownership
A strong track record with rental properties gives lenders confidence that your plans are achievable, and some prefer to offer buy-to-let mortgages to borrowers with landlord experience.
Most lenders will also not allow a remortgaging to a buy to let if you haven't owned a property for at least six months.
Do You Have to Remortgage to a Buy to Let with Your Current Lender?
No. You can remortgage with your current provider or move to a new lender.
Like all remortgages, it's worth considering the deals from your current lender but still shopping around to see what other buy-to-let deals are available from other lenders.
You may end up with an expensive deal if you accept your current lenders' deal immediately and miss out on better deals elsewhere.
Consider whether exiting your current deal will attract early repayment charges (ERCs), which can involve hefty fees, and determine whether or not it's worth switching.
How Much Can You Borrow by Remortgaging to a Buy-to-Let?
The amount you can borrow by remortgaging to release equity will depend on how much equity you have in the property.
Most lenders have a maximum loan-to-value (LTV) ratio for borrowing, and you'll likely be limited to around 75% of the property value.
Some providers can finance up to 80% of the property value under the right circumstances.
If you're buying a significant development, you'll likely need a commercial mortgage rather than traditional buy-to-let products.
Is it Worth it to Remortgage to Buy to Let?
Understanding the benefits and drawbacks of this type of investment can help you determine whether remortgaging to buy to let is worth it.
These include:
Benefits
Long-term Gains – The right investment property can bring short-term and long-term gains in the form of rental income and the possibility to make profits through a sale down the line when the property increases in value.
Strong Rental Market – The demand for high-quality rental accommodations remains high, and you can capitalise on this as a landlord, especially in certain UK hotspots.
Tax Benefits – You can reclaim the running costs of rental properties when submitting your tax returns each year. These can include mortgage repayment interest, repair costs, letting agent fees, council tax payments and other fees.
Drawbacks
Tenant-related Risks – Tenants always come with a risk, and you can experience periods of rental void where renters fall into arrears or cause damage to the property. It's essential to have comprehensive insurance to safeguard yourself against such shortfalls.
High Stamp Duty – You'll likely pay a higher stamp duty when you purchase a buy-to-let property and may have to fork out an extra 3% compared to a residential purchase.
Market Uncertainty – Although the demand for rental properties is high, the rental market can be uncertain, and rent prices can fall when influenced by external factors.
Remortgage To Buy to Let UK Final Thoughts
Remortgaging to buy a rental property can be a great way to become a landlord and gain some extra income.
However, there are many significant factors to consider before taking the plunge.
Consulting an experienced buy-to-let mortgage advisor or broker can help you determine the best course of action and give you access to the best deals in the market.
Call us today on 01925 906 210 or contact us. One of our advisors can talk through all of your options with you.