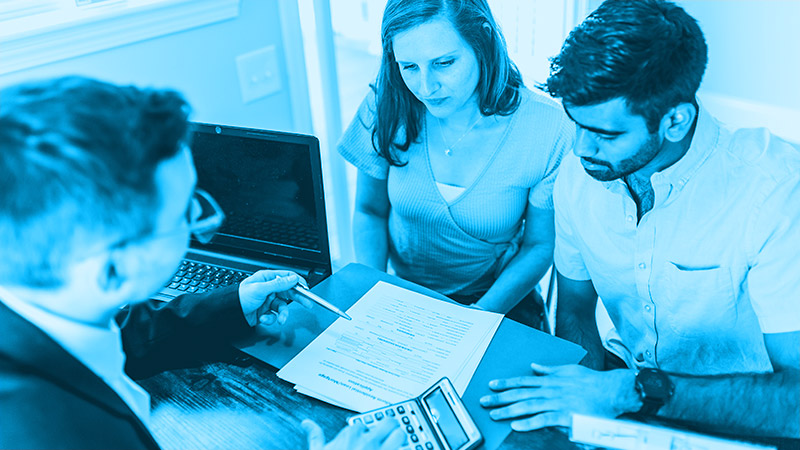 According to Statista, the value of buy-to-let mortgages in the UK in 2023 is at around 11 billion pounds.
If you've decided to invest in the UK to generate an income, buy-to-let mortgages have undoubtedly cropped up as a viable financing option.
But then, you hear about the deposit.
Unfortunately, buy-to-let mortgages require the investor to put down a larger initial deposit than regular residential mortgages.
This can be quite off-putting, especially if you're a first-time investor or on a budget.
The good news is that you're not strictly forced to pay a high deposit.
If you do things correctly, you can purchase a rental property with a reduced/smaller deposit.
But how? That's where we come in.
We'll give you all the information you need to approach the right mortgage providers in the right way to get the lowest possible deposit amount when securing your buy-to-let mortgage.
What Deposit Can You Expect on Buy-to-Let Properties in the UK?
Mortgage providers have LTVs in place. What is an LTV?
LTV stands for loan-to-value and is a ratio of the assessed lending risk of the mortgage provider.
LTV ratios are calculated by simply dividing the amount borrowed by the property value. It's expressed as a percentage.
For example, if the home you purchase is valued at £100,000, and then you pay a £10,000 deposit, you will only borrow £90,000.
This means your loan has an LTV ratio of 90%.
It's good to know that most UK mortgage providers set the highest LTV deals aside for previously owned homes.
This means new builds, flats or similar will require a higher deposit amount.
Approximately 50% of UK mortgage providers impose a max LTV (loan to value) of 75%, with a third of mortgage providers with 80% in place.
What does this mean? It means you'll need to put down a deposit of between 20% and 25% if you want the best possible mortgage offer.
Realistically, you can expect to get a maximum LTV of 80%.
Obtaining a 100% LTV is not possible when purchasing buy-to-let properties in the UK.
What Costs Can You Expect?
When investing in buy-to-let property in the UK, you can expect to raise the deposit and then consider the additional fees, which include:
Legal fees
Renovation costs
Maintenance costs
Rental agency fees/property management fees
Tips to Get a Low-Deposit Buy-to-Let Property in the UK
With all this in mind, you may find that your credit score and current earnings impact your LTV, and you need to get a much higher deposit together.
There are steps you can follow to get the lowest possible deposit requirement, and we've featured these below:
Build Up a Healthy Deposit
Focus on raising as much as possible for your initial mortgage deposit.
If you can raise more than the 20% or 25% requested, you may find that you'll get a better deal.
Of course, rules are involved, which stipulate that you must prove the sources of your deposit.
Buy-to-let mortgage providers will accept various sources of deposit, including the following:
Life savings
Profits from the sale of another property
Inheritance
Family loan
Mortgaging another property
Builder's deposit
Unsecured loan
A gift
Redundancy pay
Concessionary purchase
Getting advice from a mortgage broker who can help you connect with mortgage providers who require the lowest possible deposit may be beneficial.
Some of the names in the industry that are already known to accept the lowest mortgage deposits include Vida Home Loans, Darlington, And Foundation Home Loans.
Get Advice from Experts in the Buy-to-Let Field
If you're struggling to get your initial deposit raised and can only get 5% or even 15%, there are some potential options that you could get access to.
This will most likely require the assistance of a mortgage broker or specialist.
Be Thorough in Piecing Your Application Together
Your mortgage application must be solid, especially when your options are limited.
Lenders will look at your affordability and financial projections, but will also want to know more about your knowledge of being a landlord or any related experience.
How good your deal is may depend on which landlord category you fall into.
Generally speaking, there are four categories: first-time buyers, first-time landlords (who already own property), landlords (who already owns a buy-to-let property), and experienced landlords with a growing portfolio already.
You will need to present your case as carefully as possible.
Consult with a broker on the eligibility requirements and ensure that you meet them before processing your application.
General Eligibility Requirements for a Buy-to-Let Mortgage in the UK
When mortgage providers in the UK assess borrowers, they have a close look at their location, credit score, age, income, cash flow, employment status, and deposit amount.
To start with, applicants must be at least 18 years old with a good credit record.
You can apply for buy-to-let mortgages with bad credit, but it can take time to get approval.
In terms of affordability, most lenders will require a borrower to earn £25,000 or more per year.
The expected rental on the property should also cover the mortgage by approximately 125-145%.
The property type may get your mortgage application declined, so keep that in mind.
For example, mortgage providers tend to prefer brick-built homes such as terraced houses, semi-detached houses, and detached homes.
Often, mortgage applications are declined because they require too much in terms of renovations or if the property is made out of wood and concrete.
How Much Deposit Do You Need for Buy to Let UK? Conclusion
The size of your initial deposit will set the scene for your mortgage deal.
Obviously, the higher your deposit is, the less you'll need to borrow, and subsequently, your expenses will be lowed.
Of course, you can find ways to get the lowest possible deposit amount, and sometimes that requires consulting with a professional mortgage broker who can assist you or point you towards the best mortgage providers in the UK to deal with.
Call us today on 03330 906 030 or contact us to speak to one of our friendly advisors.