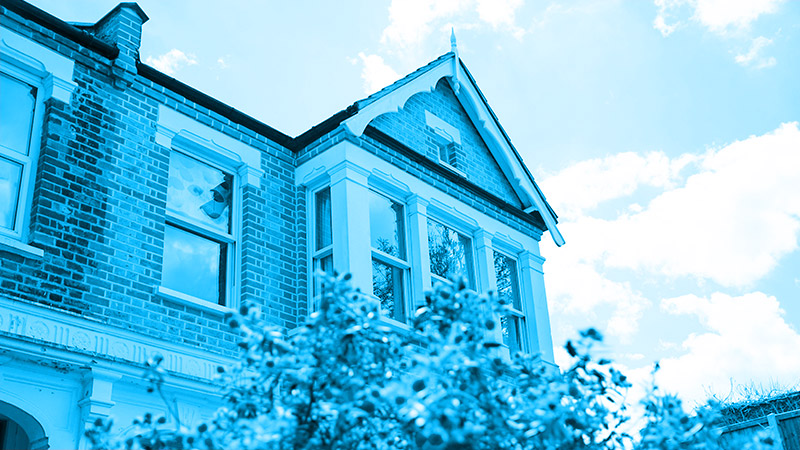 For most borrowers, the buy to let mortgage can seem like the proverbial pipe dream due to the stringent eligibility criteria imposed by lenders.
But there are lenders out there with a more flexible approach who may even consider dealing with a poor credit history.
It is simply a case of researching the market to see which lenders will consider your application.
General Eligibility Criteria
Many mortgage lenders will use the below criteria to assess if a borrower is eligible for a buy to let mortgage.
Credit History
 Deposit
 Income
Borrower status
Age
Property Usage
Let's look at the buy-to-let mortgage criteria in more detail.
Credit History
Generally, lenders will be cautious of borrowers with a bad credit history. Types of bad credit that may affect your application include county court judgments, IVA's (Individual Voluntary Arrangements), late payments or payment defaults.
Borrowers with a bad credit history should look for lenders who offer guidance and assistance for buyers in their situations. Specialist lenders can help with these situations and should be able to provide the advice you need.
Need more information? Read our related quick help guides: 
Deposit
Unfortunately, buy-to-let mortgages attract a higher deposit than residential mortgages. Additionally, bad credit and build type could affect the risk element of the mortgage agreement. This may increase the deposit lenders will require as a safeguard for themselves.
The standard LTV (loan to value) ratio on BTL's is 75%, but some lenders may offer between 80-85% depending on their flexibility. Therefore your deposit value will typically sit at around 15%, but it can be more than that in some instances.
Income
Lenders will review your income to check you can afford the mortgage repayments if you don't manage to find tenants. Some lenders expect a minimum income of £25k on a buy-to-let mortgage; this applies particularly to first-time landlords.
This doesn't mean a BTL mortgage is off the cards if your income is lower than £25k, as some lenders will accept those on a lower income. It's also possible to find lenders who don't require a minimum and base the mortgage on the property's rental potential!
These lenders are usually comfortable if the rental expected will cover the mortgage repayments by approximately 125-130%. However, this percentage can be higher for higher rate taxpayers.
Other Income Considerations
Lenders who stipulate a minimum income will want information on how you generate your income. While a full-time position is their preferred income method, you can still obtain a decent mortgage with other forms of income such as contracting, pension income or self-employed income.
Lenders typically offset your income against your outgoings. For example, a large outstanding loan would probably cause the lender to cap the amount you could borrow for the mortgage.
Buy-to-let mortgage lenders may request proof of income, particularly if they impose a minimum earning requirement. In addition, lenders will want to see that your expected rental income for the property is realistic and will cover the mortgage repayments.
For this, you will need to provide written proof from an approved ARLA (Association of Residential Letting Agents), letting agent.
Are you a landlord or a first-time buyer? As a first-time buyer, it may prove challenging to pass the eligibility checks of the lender.
However, some lenders are more cautious of established landlords with extensive property portfolios. This means they may limit the number of buy-to-let mortgages a buyer may have, while others will set no limits at all.
Age can be a mitigating factor when looking to obtain a buy-to-let mortgage. The minimum age for mortgage applicants in the UK is set at 18 years, but some lenders set this higher at 21-25 years.
Some lenders have a maximum age cap of 75 years, while others set theirs at a much higher age of 85 years. This method of thinking is in line with the number of years a person is forecasted to be in gainful employment and thus able to pay the mortgage.
Finally, some lenders don't have age restrictions in their BTL mortgage eligibility criteria.
Property usage
How you intend to use the BTL property will also be a deciding factor for the lender. Most lenders will be comfortable with borrowers offering single assured short-term tenancies to tenants.
However, specialist lenders can assist those wanting to use their buy-to-let home for multiple tenants—for example, student digs, holiday lettings or short term tenancies.
Repaying Your Buy-to-let Mortgage Using Rental Income
Your mortgage repayments are crucial and cannot be missed. Missed payments can result in being in breach of your mortgage, which can negatively impact your credit score, and you could lose the property.
When calculating how long it will take you to pay off the loan, use the rental income from your tenants against the actual loan term.
Example:
A mortgage loan of £100 000 would take 18 years to repay with a 4% interest rate if the rental income used was £650.00 per month.
Selling to Settle the Debt
Many borrowers plan to sell their properties at the end of the loan term to settle the outstanding balance. If this is your intended plan of action, you should select the most extended loan term the lender will reasonably offer to you.
This allows the property to increase in value, and once sold, the funds will cover the outstanding balance and will have generated a profit.
Other Ways to Settle a Buy-to-let Mortgage Debt
If you plan to keep the property at the end of the mortgage term, there are other ways of settling the outstanding debt. Often termed as repayment vehicles, borrowers can choose to use investments, savings, stocks, shares and even the sale of another property to repay the debt.
Final thoughts
Lastly, obtaining a buy-to-let mortgage market may be challenging for those who don't own a residential home; but, it's not impossible. If borrowers can fulfil the lender's requirements, a buy-to-let mortgage can be a reality.
However, certain circumstances such as bad credit may require a specialist lender's services. Don't despair; flexible lenders are out there and will be happy to assist.
Call us today on 01925 906 210 or feel free to contact us. One of our advisors will be happy to talk through all of your options with you.