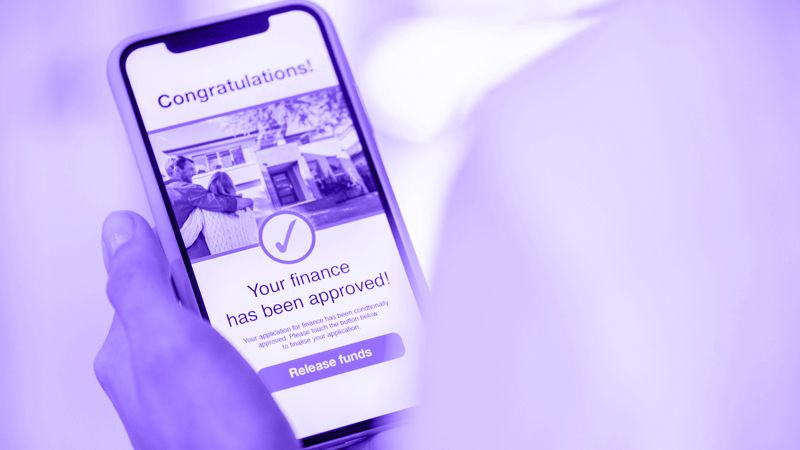 A 10-year secured loan involves borrowing money and securing it using an asset known as collateral.
With a 10-year secured loan, you can repay the amount borrowed plus interest over a decade through fixed and manageable repayments.
The equity tied to your home can be used, and they're sometimes referred to as homeowner loans or second charge mortgages.
Features Of A 10-Year Secured Loan
A 10-year secured loan is perfect if you're looking for a large loan you can repay over a long time.
Features include:
High Loan Amounts
10-year secured loans allow you to borrow a more considerable sum of money than unsecured loans. The value of your home may influence the amount you can borrow. The more valuable your property is, the more money you can borrow in a 10-year secured loan.
Low-Interest Rates
You'll get more favourable interest rates with 10-year secured loans because they're less risky for the lender. The rates are also low because repayments are spread over a long period of 10 years. Lenders will make their money over the long term, making them more willing to advance attractive interest rates.
Instalment Payments
Unlike short term loans where you repay in a lump sum, you'll repay a 10-year secured loan in small manageable instalments. You'll get a repayment plan outlined over ten years right from the outset, which makes it easy to plan for monthly payments.
The monthly payment will include a percentage of the principal amount plus interest spread evenly over 120 months. The instalment payments are usually fixed over the duration 0f the loan, in this case, ten years.
Related quick help guides: 
Uses of a 10-Year Secured Loan
You can use a 10-year secured loan for almost anything, whether big or small, these include:
• Home Improvement
Home improvements can be costly, but they're a great way to invest back into your property and improve its value. A 10-year secured loan can help you get the financing you need to cover the costs of your desired goals. Whether it's a new bathroom, kitchen, conversions or extensions, a 10-year secured loan will help you fulfil your renovation needs.
• Debt Consolidation
If you've been struggling under the weight of unmanageable debt, consider taking out a 10-year secured loan for debt consolidation. It will help you combine multiple high-interest debts into one for easier management and repayments. With high loan amounts in 10-year secured loans, you can consolidate your debt and only deal with one lender instead of many.
• Personal and Business Financing
Big and small personal financial needs or purchases can be financed with a 10-year secured loan. You can use it to buy land, a car, a home, finance the wedding of your dreams, education advancement or simply taking your family on vacation.
A 10-year secured loan can also come in handy when you need a cash injection for your business to finance needs like stock, resources and equipment, expansion or investing in new premises.
10-Year Secured Loan with Bad Credit
The best part about 10-year secured loans is that you may get approved even if you have a bad credit history. Unlike unsecured loans, where you may need a good credit score for approval, you won't have to worry about that with a 10-year secured loan. It's an excellent and more accessible choice if you have a poor credit score, and you can borrow more considerable sums for longer.
Risks of a 10-Year Secured Loan
One of the significant risks with a 10-year secured loan involves missing repayments or defaulting. If you fail to repay the loan, the lender can repossess the asset used as collateral and sell it to recover the loan.
You can lose your home, and it's vital to ensure you only borrow what you can comfortably repay over the next decade. Additionally, you could face penalty fees, court prosecution and a negative credit report if you fail to keep up with repayments.
While the interest rates and monthly repayments may be lower, you'll repay a higher amount overall by the end of the ten years. The interest will be charged over a more extended period compared to short term loans.
Ensure you carefully consider your affordability before securing a 10-year secured loan against your home.
Eligibility for a 10-Year Secured Loan
While different lenders will use their criteria to determine eligibility, most will require that:
You're 18 years and older.
You're a resident of the UK.
You have identity proof like a valid driving license or passport.
You have proof of address, like a recent utility bill.
You have proof of income or employment status.
Having the details and documents ready when applying can help confirm who you are and expedite the process.
FAQ About 10-Year Secured Loans
How Long Will It Take to Get a 10-Year Secured Loan?
Unlike unsecured loans, the asset you use as security for a 10-year secured loan may need to be valued by the lender. Often this is done electronically. The process could take a few weeks depending on the application process before you receive the money into your account.
Are There Other Fees for a 10-Year Secured Loan?
Depending on the lender, you may have to pay arrangement fees, account fees or early repayment fees if you decide to pay off your loan early. Before signing the agreement with a lender, always read the terms carefully and inquire about the total amount payable, considering the interest charged, costs and fees of a 10-year secured loan.
To avoid damaging your credit score and potentially losing your asset, always make your repayments on time and in full according to your loan agreement.
Secured 10 Year Loans – How Can We Help?
There's no doubt that secured 10 year loans are great for those with bad credit but as mentioned previously, taking out a secured loan is a major life decision that's not to be taken lightly and nobody should have to make that choice alone!
Give Loanable a call today on 01925 988 055 and they will provide you with the best deals available to meet your circumstances and consider any credit history you may have. With their expert advice, they can guide you through the process and give you the knowledge and confidence it takes to acquire a secured loan that is right for you.
If you have read all the information on secured loans carefully and feel that you want to proceed with a secure loan, get in touch with one of Loanable's secured loan experts by emailing hello@loanable.co.uk who can work with you to find the best deal for your needs and circumstances.