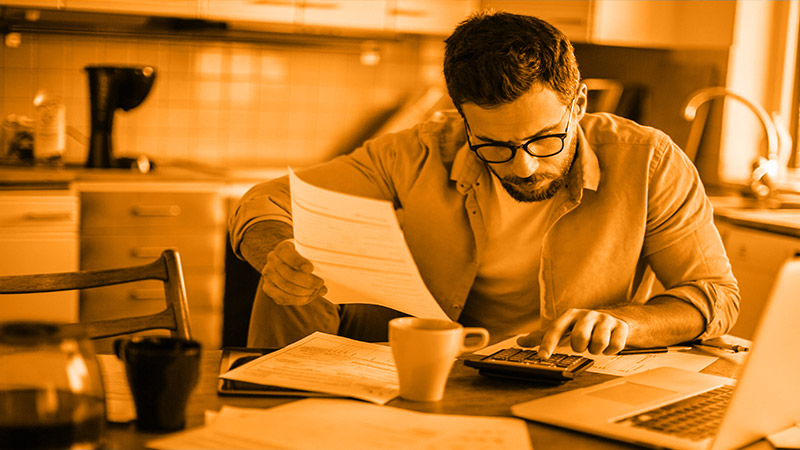 Storage boxes are piling up in the conservatory, two of your kids are sharing a room that seems to be getting smaller by the day, every time you turn around, you're bumping into someone, that new sofa you're dying to buy is just too big for the living room.
The kitchen is in need of a lot of TLC – what now?
Perhaps you've thought about moving to a "better" home, but how realistic would that be?
It could potentially add more stress to your current situation – after all, moving can be costly and trying to get all that furniture and the kids to a new location may seem daunting.
Loans for House Extensions
The next best (or possibly even the best) option is to carry out house extensions.
Running out of space can be a serious problem for Brits who already love their home.
You may not want to move house, but how do you continue to live in a space no longer catering to your comforts?
Moving to a bigger home may also prove expensive, especially when you consider the stamp duties, legal fees, and removal fees involved in the process.
Financing a house extension is a common need in the UK, mainly with homes being typically small all across the country.
This guide aims to advise you on house extension costs, how to fund the extension, and what planning permissions you might need.
What Does a House Extension in the UK Typically Cost?
Before applying for finance for your house extension, you need to have a good idea of what the extension will cost you in the first place.
Of course, every house extension has a different price tag attached – after all; you might want extravagant changes that don't come cheap.
Generally speaking, most house extensions in the UK range between £1,350 to £2,250 per square metre (excluding VAT), depending on the finishes and products you choose to use.
However, kitchens and bathrooms could add hefty costs to your overall extension, with kitchens often costing a further £10,000 and bathrooms around £5,000.
While home extensions are undoubtedly expensive, there are various suitable ways to fund such a project.
Related quick help guides: 
How to Finance House Extensions
Financing for a home extension can be used for several purposes – once you have the finances, you can use it for whatever you want.
You can use such a loan to repair or renovate the roof, replace the central heating, create more living space, renovate the kitchen or bathroom, or carry out general repairs and maintenance to increase the property's value before you choose to sell it.
There are several ways to finance a house extension, with secured loans being our top pick, followed by unsecured personal loans and remortgaging your current home loan.
Secured Loans
First on our list are secured loans, and they're a top pick for many Brits looking to increase the size of their homes most conveniently and cost-effectively.
Secured loans are undoubtedly the easiest way to secure finance for your house extension. A secured loan is money that is borrowed while using an asset as collateral. It is the collateral that "secures" the loan.
Most people use their home as security because the lender can repossess and sell the property if you default on your loan repayments.
Secured loans are sometimes referred to as homeowner loans because they are secured against property.
One of the biggest perks of this loan is that you can borrow larger amounts of money, and the rates attached are usually reasonable.
Homeowner loans can be used to purchase anything from a vehicle to home alterations, and they're typically over £20,000.
How much you can borrow, the repayment term and the interest you're charged will all depend on your credit history, personal affordability, and the equity you have in your property.
Unsecured Personal Loans
You may find that an unsecured personal loan is a convenient option for financing home extensions. However, unsecured loans don't require your home or other assets as collateral, and it must be noted that because of this, they are often trickier to get approval for.
To get approval for an unsecured personal loan, you will need to have a good credit rating, and you can expect the interest rate to be higher than if you opt for a secured loan.
The downside of unsecured personal loans is that the amount you can borrow may not be the amount you need. And if you choose to settle the loan early, there may be early payment penalty charges.
Remortgage Your Home
Remortgaging your home is a great way to borrow money against your house by moving your mortgage to a new lender.
Of course, this option comes with some risk as you will be borrowing money against your home, so you could lose your home if the added expenses become too much to afford.
You may also be subject to an early settlement penalty if you repay the mortgage early. There's also the chance that you can save on your overall mortgage cost by switching to a new lender!
Is Planning Permission Required for a Home Extension?
Home extensions in the UK are typically considered permitted development. This means that you won't require planning permission.
There are, of course, exceptions to that rule, so it is highly recommended that you get in touch with the HomeOwners Alliance before getting started with your home extension.
How to Finance a House Extension Final Thoughts
When planning a home extension in the UK, take the overall cost into consideration. It may be best to get quotations on your required alterations before applying for a loan or remortgaging your home.
Once you know how much you need, you can shop around for the best finance deal. Keep in mind that loans come with financial responsibility – only apply for a loan or remortgage your home if you can comfortably afford the additional expense.
Give Loanable a call today on 01925 988 055 and they will provide you with the best deals available to meet your circumstances and consider any credit history you may have. With their expert advice, they can guide you through the process and give you the knowledge and confidence it takes to acquire a secured loan that is right for you.
If you have read all the information on secured loans carefully and feel that you want to proceed with a secure loan, get in touch with one of Loanable's secured loan experts by emailing hello@loanable.co.uk who can work with you to find the best deal for your needs and circumstances.