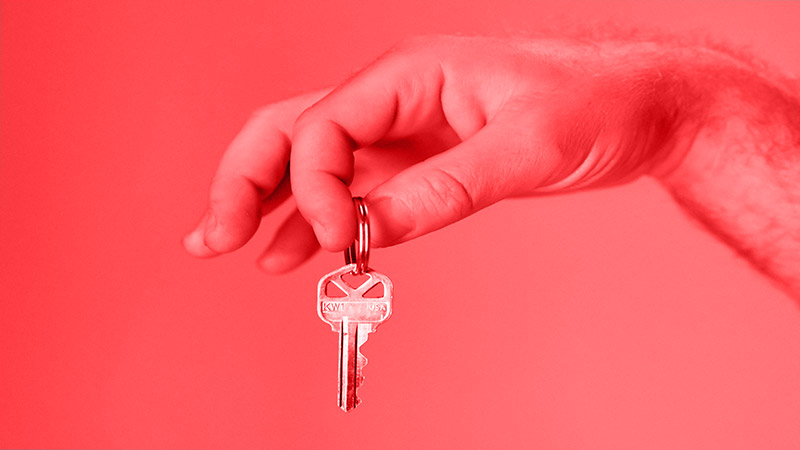 The loan-to-value (LTV) ratio is essential when taking out a mortgage as it can determine whether or not you get approved and the interest rate you get.
With LTV 80 mortgages UK, the mortgage is worth 80% of the total property value, and you can get 80% LTV mortgages UK for residential or buy-to-let properties.
This guide explores everything you need to know about the best mortgages worth 80% LTV in the UK.
How Do LTV 80 Mortgages Work?
With 80% LTV mortgages UK, the lender offers you a loan worth 80% of the house's total cost, and you must cover the remaining 20% with a deposit if you're a first-time buyer or the equity you've built up in your current property if you're remortgaging.
You'll then repay the borrowed amount plus interest over the mortgage term.
The LTV will determine the deal you get on a mortgage. Generally, the lower the LTV, the lower the rates and the more mortgage options you'll have.
Lenders usually offer LTVs from 50% to 95%, and an 80% LTV is in the middle of this range, so you'll have plenty of good options to choose from.
Types of 80% LTV Mortgages UK
You can choose from different types of 80% LTV mortgages whether you're buying property for the first time, remortgaging, or moving home.
Popular options include:
Fixed Rate 80% LTV Mortgages
With fixed-rate deals, you get a fixed interest rate for a certain period, and you're guaranteed to pay the same amount every month.
You can fix your mortgage rate for 2, 3, 5, 7, 10, 15, or even 40 years with some lenders.
It ensures your mortgage repayments don't change because of interest rate changes.
Tracker Rate 80% LTV Mortgages
Tracker rate mortgages offer a variable rate that follows the Bank of England base rate, with lenders applying particular margins like 2% above the base rate.
Monthly payments can fluctuate if the base rate changes, and you can choose a term of 2 to 5 years before the mortgage enters the lender's standard variable rate (SVR), which is usually more expensive.
Can I Get 80% LTV Mortgages UK?
Yes. The main thing to ensure you're eligible for an 80% LTV mortgage is to have a deposit worth 20% of the property value.
Lenders always consider the size of your deposit and whether it's coming from an approved source.
Widely accepted sources include savings, proceeds from a property sale, equity releases, inheritance, gifts from family, or the sale of other assets.
Depending on where it came from, you can use different ways to evidence your mortgage deposit.
For example, personal savings will require at least six months' bank statements, and a property sale will require a copy of the completion statement.
A gifted deposit will require a signed legal agreement confirming the value of the gift and that it will never need to be repaid.
The table below shows how much deposit you'll need to get 80% LTV mortgages UK for properties of different values:
| | | |
| --- | --- | --- |
| Property Value | Deposit Amount (20%) | Mortgage Amount (80%) |
| £200,000 | £40,000 | £160,000 |
| £300,000 | £60,000 | £220,000 |
| £400,000 | £80,000 | £320,000 |
Criteria for LTV 80 Mortgages in the UK
Apart from the deposit, you must meet the lender's other criteria to qualify for 80% LTV mortgages UK.
These can include:
Income
Lenders will want to know how much you earn and whether the income is regular.
You'll need to provide copies of your recent payslips or bank statements.
You can still qualify for 80% LTV mortgages with a complex income, like freelance earnings that fluctuate or bonuses and commissions.
However, it can be challenging for lenders to use their standard criteria, and you'll need the help of a mortgage broker to identify the best lenders for such applications.
Outgoings and Credit History
Lenders will look at your monthly outgoings to establish whether you can afford the mortgage.
They'll need to know about your personal loans, credit cards, pensions, childcare costs, and car loans to ensure you can cope with monthly mortgage repayments.
They'll also review your credit history to determine your track record of paying back loans.
You can still qualify for LTV 80 mortgages UK with negative scores on your report, but you'll have fewer deals and lenders available.
Property Type
The type of property you're buying can affect whether or not you get approved for the best mortgages worth 80% LTV in the UK.
Non-standard properties like listed buildings or houses with thatched roofs can make it trickier to secure a mortgage.
Such properties usually require a lot of maintenance and costly insurance.
They'll have less demand, and the lender will be concerned about the resell potential if they're forced to repossess your house.
Pros and Cons of LTV 80 Mortgages UK
Pros
You'll pay less interest overall than borrowing mortgages that exceed 80% LTV.
You'll have access to better rates than LTV mortgages over 80%
You can easily save up a 20% deposit compared to other deposit sizes like 30% or 40%, so you can quickly get on the property ladder with 80% LTV mortgages and even have some money left for renovations or emergencies.
Getting onto negative equity with LTV 80 mortgages can be harder than mortgages with higher LTV. Negative equity is usually caused by falling property prices and involves the property being worth less than the mortgage you have on it.
Cons
Depending on the property value, saving up a deposit of 20% can be challenging, especially if you're a first-time buyer.
You'll pay higher interest rates than mortgages with lower LTVs, like 70% or 60%. Lenders usually divide their mortgage deals into different LTV bands with 5% increments. Every band features a different interest rate, and the higher you go, the higher the rate.
You'll also have fewer deals and lenders to choose from compared to borrowers with more significant deposits.
LTV 80 Mortgages Final Thoughts
Using an LTV mortgage calculator can help you compare thousands of 80% LTV mortgage deals.
It's also worth consulting an independent mortgage broker who can help you secure the best mortgage worth 80% LTV in the UK based on your circumstances.
Call us today on 01925 906 210 or contact us. One of our advisors can talk through all of your options with you.