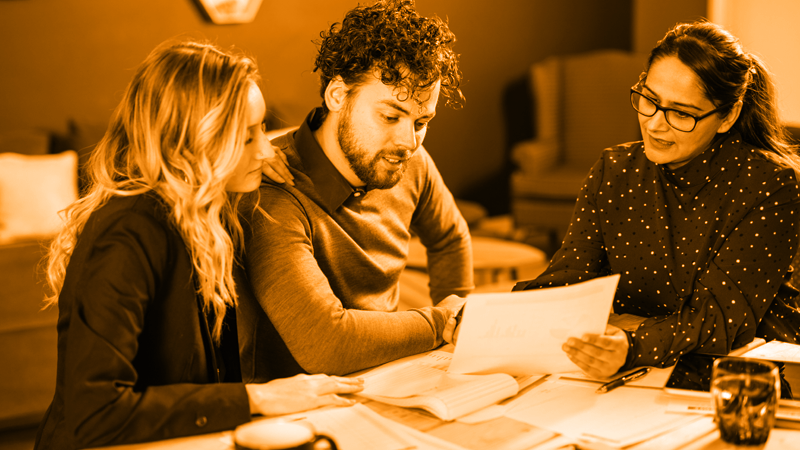 Can you get a mortgage on a mobile home or caravan?
Unfortunately not, but it's not all bad news, as there are other means of financing the purchase of a new mobile home.
Traditional mortgages are not suitable for every property type including mobile homes and therefore specific home loans will be needed.
Mobile homes are very appealing for many and therefore different financing options are available for this market of home buyers.
In this guide, we will be exploring the world of mobile homes including the residency rules and financing options.
What is the definition of a Mobile Home?
Mobile homes or static homes is a prefabricated structure that has been built or redesigned for human residence purposes and can be moved between locations.
The nature of mobile homes enables them to be flexible uses, either placed in situ for emergency purposes, or for temporary or permanent housing needs.
Need more help? Check our quick help guides: 
What are the Residency Rules of Mobile Homes?
There are an array of residency rules in relation to mobile homes, some of which are localised as are set by local councils. Most councils do not allow the permanent residency of mobile homes, and therefore typically, holiday park sites are closed for a least six weeks every winter, therefore preventing owners to inhabit their mobile homes all year round. This rule can vary between local authorities though and therefore it is worth double-checking should you be interested in purchasing a mobile home.
For access all year round, it is likely that the mobile home will need to be located either on land that is owned, with any permission requirements requested from the local council.
Some circumstances where a local council may grant permission for a mobile home (which meets the legal definition of a caravan in size and construction format) to be resided in on private land are as follows:
Where the mobile home will be located on a drive or garden.
Where the occupant of the mobile home is also permitted to occupy the house on the land, for example, the mobile home is not let out separately as a private residence.
An exception to these rules is if a homeowner is undertaking a self-build project and therefore wishes to live in a caravan on their land during the building project.
How much do Mobile Homes Cost?
Like properties made from bricks and mortar; the prices range of mobile homes dependant on the size, condition and age of the home. Typically, mobile homes are drastically cheaper than in traditional homes.
As traditional mortgages cannot be obtained on mobile homes, one benefit is that the purchase costs are cheaper than a traditional property as valuations and solicitor fees are unlikely to be necessary. In addition, property tax is generally not payable when purchasing a mobile home.
Related guides: 
What are the Positives and Negatives of Owning a Mobile Home?
Choosing to purchase a mobile home may be something that you've been pondering for a while, however, as with any large financial decision, there are many factors to consider. Here are a few of the positives and negatives of owning a mobile home:
Positives:
Owning a mobile home can provide a community-based life experience, especially if a park site is chosen. Park site-based living may also include community experiences on-site such as pools, fitness centres and event schedules.
The costs of obtaining a mobile home property are generally significantly cheaper than owning a traditional bricks-built home.
Depending on the type of mobile home, there may be opportunities to move the home to a new location as required. The freedom to move is a highly desirable element of mobile home life!
Typically, the running costs of a mobile home can be significantly cheaper than other property types. However, the energy costs do vary depending on the type of energy installed into the mobile home.
Maintenance costs can be cheaper for mobile homes compared with brick-built homes due to the size and nature of the property. In addition, the plot sizes tend to be smaller and therefore garden maintenance can also be lower.
Site locations can offer the costs of amenities combined into the land rental fees such as water, refuse and recycling. This can streamline expenses and keep running costs down.
Related guides: 
Negatives:
Although traditional property prices fluctuate, the overall trend tends to be positive, whereas the value of a mobile home depreciates over time. This is important to note especially if considering purchasing a mobile home as an investment.
The living space can be fairly small in mobile homes and therefore the transition from a larger property can sometimes be a challenge.
Financing options to purchase a mobile home can be reduced, however are still possible.
Depending on the site location, there can be changes in ownership which can impact the conditions of living there. This scenario can often happen with park sites should an owner sell up for example.
Selling a mobile home can be more challenging than selling a traditional home.
Other Considerations:
As briefly mentioned, the location of where the mobile home will be situated is key for financial, residency and lifestyle purposes. If park living is preferred, be aware that some parks may have age restrictions to reside on-site.
Can Mortgages be Obtained for Mobile Homes on Park Sites?
Mortgages are not available on park homes due to land registry issues. Typically standard mortgages are applicable against the land that a property has been built upon, however with park homes, they are very rarely registered with the UK land Registry, and are therefore not applicable as the park owner owns the land whereas the mobile homeowners lease the plot of land to locate their home.
Land Mortgages
As discussed above, the concern for mortgage lenders is due to the land registry. If the land that you are wishing to locate a mobile home on is available to purchase, a land mortgage may be the solution.
There are many lenders that can provide a mortgage on land, however, the number may be reduced for the purpose of residing in a mobile home on site. Should you find yourself in this scenario, please get in touch with our amazing team who can provide assistance with sourcing land mortgages.
Mobile home mortgages and loans summary
Mobile home living can provide a community lifestyle, reduced living costs and freedom to relocate, however, there are considerations to review such as the financing options and other expenses such as fees payable to the site.
Should you be considering the purchase of a mobile home and require finance please do get in touch to enable us to source some suitable options.
Call us today on 01925 906 210 or contact us. One of our advisors can talk through all of your options with you.
Further reading: