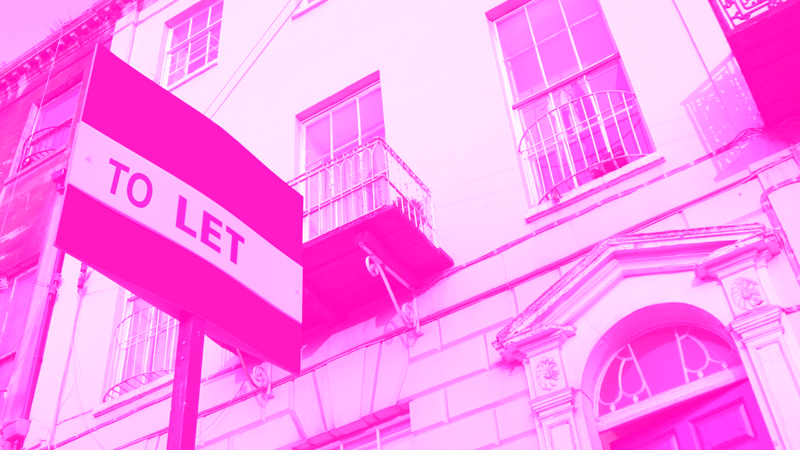 As an owner of a buy to let property, you may already be aware of the benefits of a buy to let mortgage, however, should you wish to invest in another property or rearrange finances to consolidate debts or release some cash, you may be wondering what other financial options are available.
This article will explore the options of obtaining a secured loan against a buy to let property including investigating how second charge mortgages work.
What is a Second Charge Mortgage?
A second charge mortgage is a type of secure borrowing against the equity owned within a property. Technically when a second charge mortgage is in place there are two separate mortgages secured against one property.
A second charge mortgage can be obtained even if the applicant does not reside in the property, and therefore buy to let properties may be eligible for this type of financial product.
What are the Benefits of a Buy to Let Secured Loan?
There are a number of benefits of opting for a secured second charge mortgage against a buy to let property as follows:
Preserving an existing mortgage deal – Should the first mortgage already in place on a property still have favourable terms compared with the current mortgage market, it may be sensible to keep this in place rather than re-mortgaging or refinancing the entire borrowing as it could be more cost-effective. Another circumstance when keeping the current mortgage in situ maybe if the applicant's credit rating has changed and therefore the interest rates offered may be higher.
Avoiding exit fees – Should there be exit fees liable on the first mortgage if you were to re-mortgage, it may be more financially beneficial to leave the current mortgage in place and choose a second charge mortgage for further borrowing. Before any decisions are made it is worth checking the terms of the current mortgage and seeking specialised financial advice.
Qualifying eligibility – Often second charge mortgages have differing eligibility criteria to that of a first charge mortgage and therefore they can be easier to be obtained. Should the applicant's circumstances have changed since the application of the first charge mortgage, it may be worth exploring a second charge mortgage.
Borrowing levels – Although there are other ways to obtain additional finance such as an unsecured personal loan, the borrowing values are typically capped at £25,000 and therefore should higher levels of finance be needed, a secured loan may be the solution.
Related quick help guides: 
What purposes can Buy to Let Second Charge Mortgages be used for?
Commonly, secured buy to let second charge mortgages are used to aid landlord's build their property portfolio by utilising the capital in one property to fund deposits or renovations in the next property. However, the additional finance may be used for a range of other purposes, including consolidating debts as long as the terms from the lender meet the purpose.
Who can Obtain a Second Charge Buy to Let Mortgage?
Most property owners can apply for a second charge buy to let mortgage and their application will be reviewed and analysed against the lender's borrowing criteria and affordability checks. The main criteria that a lender will be interested in is the level of equity available within the property for the loan to be secured against, and the income of the applicant to cover the repayments.
As we have briefly mentioned, an applicant does not need to live in the property to apply for a second charge mortgage, and in some circumstances, even further borrowing can be made such as a third or fourth mortgage on the same property.
Although on face value, the second charge buy to let mortgages are available for all, it is highly recommended that specialised financial advice is obtained before making an application to ensure that a second charge mortgage is the most cost-effective approach to achieve the objectives and that an application is likely to be accepted.
How much can be Borrowed on a Second Charge Mortgage?
As with standard mortgages and another borrowing, a lender will tailor an offer depending on the personal circumstances of the applicant. The amount that can be borrowed on a second charge mortgage will depend on:
The applicant's income and expenditure – An applicant will need to prove their income level and meet affordability checks
The applicant's credit history
The level of equity available within the property – The equity is the value within a property that is owned outright, for example, the difference between the total property value and any mortgage owed
The rental income on the property
Typically, lending is capped at 75% loan to value (LTV) of the property value for a buy to let mortgage however there are differences between lenders.
Some lenders may be prepared to offer second charge mortgages on small values as little as £10,000 however should your requirements be needing finance for less than £25,000 it may be worth comparing the terms against a personal unsecured loan. Whereas there are a handful of mortgage lenders that may even offer 100% of the property's value with a second charge mortgage depending on the applicant's personal circumstances.
The total amount that can be offered on a second charge mortgage will likely vary between lenders and therefore expert financial advisers can assist with navigating the market as they have in-depth knowledge of lenders terms and recent borrowing.
Other Considerations with Second Charge Mortgages
As with most financial options, there will be various factors involved and considerations to evaluate including:
Interest rates – Typically, the interests offered on the second charge buy to let mortgages are low in comparison with other lending methods and therefore this type of financial product can be a cost-effective way of raising capital for a number of purposes.
Permission – The first mortgage lender would need to be contacted as part of the application process in order to grant their permission for a second charge to be added to the property.
Can I get a Secured Loan on a Buy to Let Property Summary
Being a landlord comes with many responsibilities and decisions needed and the array of financial products available can appear overwhelming with so many elements to thoroughly research and consider, however, our friendly team of financial advisors are at hand to help at every stage.
Whether you are a relatively new landlord but are ready for your next property, or you have years of experience but need some tailored, specialised advice on financing your property portfolio, please do get in touch.
Call us today on 01925 906 210 or contact us. One of our advisors can talk through all of your options with you.