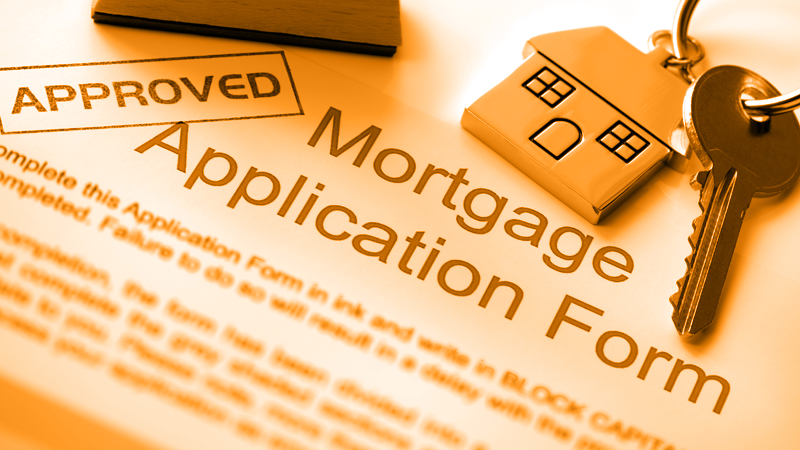 It's common to run into issues when applying for a mortgage, especially in recent years, where there has been significant economic turbulence, that has caused financial difficulties for many, increasing the likelihood of a bad credit score.
Moreover, the banking crisis made mortgage lenders introduce stricter lending criteria and there are various ways of buying a new home.
Shared Ownership is one of them.
Perhaps you have had to declare bankruptcy or missed debt repayments in the past making it a struggle to get onto the property ladder, in which case read on to discover your potential options.
There are many in a similar financial situation to you, preventing them from purchasing a property due to lenders being reluctant to provide mortgages to buyers with bad credit scores.
The reason is, it's a too high risk for them! And they could potentially lose out.
What is the Shared Ownership Scheme?
With the shared ownership scheme you can purchase a share of a property in the scenario where you can't necessarily afford the initial deposit or a mortgage large enough to cover a whole property.
Generally, these shares are either 25%, 50% or 75% of the property.
The other share of the property would be held by a local housing association and this is the portion of the property that you would pay an amount of rent for to the housing association.
This may not seem like the most cost-effective method at first, but remember, this scheme also allows you to acquire a mortgage with bad credit.
Over time you can increase your share on the property from 25% to 50% and then to 75% to finally 100% ownership of the property.
This is the reason why it's a terrific option for first-time buyers or those looking to get back on the property market after previously owning a property but are struggling because of their credit rating.
Who is Eligible for a Shared Ownership Mortgage? 
Those who can take advantage of this opportunity will meet one or more of the requirements listed below:
First-time buyers.
Previous property owners who no longer own a property and are unable to afford the mortgage for a full property.
People who have an annual household income of less than £80,000 (£90,000 in London).
Those who wish to move and already have a mortgage under the shared ownership scheme.
Shared Ownership Mortgage with Bad Credit?
Even if you meet the criteria listed, it still may not be enough to meet the credit score requirements to get a mortgage.
Lenders can still see your credit history and determine that you are too high risk for a mortgage, particularly high street lenders.
This does, unfortunately, mean that having bad credit can still restrict the mortgage options that are available to you, giving you less choice when it comes to finding a lender.
There are lots of other lenders that may offer a mortgage for clients with previous bad credit.
However, with the easing of restrictions on the financial market over the past several years, there have been many more lenders available that cater to people with bad credit and are able to more freely negotiate a policy which is right for you.
You may find it easier to find a mortgage with bad credit than in the past if you have previously undergone rejection.
If you are struggling and worried about bad credit items on your record, the most sensible approach would be to have a conversation with a specialist mortgage broker.
They will be there to talk you through the process of finding a mortgage with bad credit, discuss your options and also recommend suitable lenders tailored to fit your circumstances. This will give you a clear and easier route to shared ownership than going it alone.
Note: Are you looking for commercial property but have a bad credit history? Bad credit commercial mortgages may be an option for you.
Shared Ownership Mortgage with Bad Credit Considerations 
What deposit do I need for a shared ownership mortgage? 
Whether or not you will be accepted for a mortgage will depend on your credit score but also it's important to note that if you are accepted for a mortgage, the deposit can also be changed based on your credit score.
Usually, good credit will mean that only a 5-10% deposit is required at maximum, but this can vary between lenders. However, a bad credit score can see a deposit raise to up to 20% of the property value.
This can depend largely on recent bad items on your credit history, or more severe financial events in your credit history such as having declared bankruptcy, been served a CCJ or experienced a past property repossession.
What interest will I pay with a shared ownership mortgage if I have bad credit? 
You may see quite significant increases in the interest on the mortgage loan, especially if the deposit being offered is no higher than what has been asked for by the lender.
This is an issue that would need to be discussed with a mortgage broker as the interest heavily depends on the amount that is being loaned, the amount in repayments and your credit score.
Credit Report Discrepancies
Don't just rely on others to tell you that you have a bad credit history, it's always smart to obtain a copy of your up to date credit report so that you are always in the know when it comes to your credit history.
When you go to speak to lenders, always bring a copy of the credit report with you so that when explaining anything in your credit history that comes into question, you have a point of reference and a clear understanding of where you stand.
You can obtain a copy of your credit report through credit reference providers such as Call Credit, Experian, Equifax and others.
Want a mortgage for a rental property? They work slightly differently to regular residential mortgages, learn all about them in our buy to let mortgages with bad credit.
Is a Shared Ownership Mortgage the Right Choice?
Ultimately, the decision is yours to make.
Having a bad credit score due to previous financial events is not the ideal situation, but if you want to get into property ownership, or return to property ownership, then the truth is, a shared ownership mortgage is a viable option for many.
If you still have questions about your situation or shared ownership mortgages, then get in touch with us today to talk to a professional mortgage broker, who will help make your path to homeownership and help map out the journey, even if you have a bad credit history.