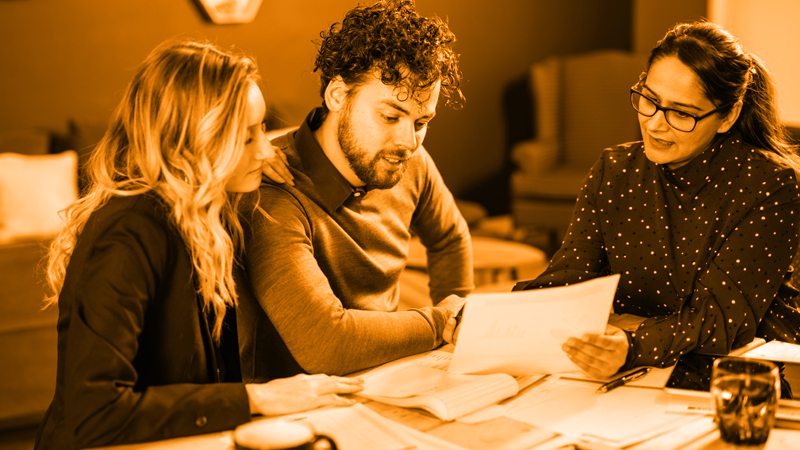 Getting a mortgage after an IVA can sometimes be more difficult to obtain than a regular mortgage application, however not impossible. Find out how an IVA can impact your chances of getting a mortgage and what you can do to get a mortgage after an IVA.
What is an IVA?
IVA stands for an Individual Voluntary Agreement. It is a legally binding agreement between you and the lender to pay back any debts over a period of time.  Although an IVA is considered a form on insolvency, it is worth noting that it is not the same as bankruptcy.  In fact, an IVA is an alternative to bankruptcy. The length of an IVA varies but can often last up to 6 years.
How does the repayment plan work?
If you run into difficulty and are having trouble paying back your debts, then an IVA can be applied. An insolvency practitioner will manage the entire process for you. They will have to examine your current income and expenditure in order to work out your affordability.  This includes all the details surrounding your assets, creditors and current debts.
A repayment plan will then be proposed to your lender and if accepted, interest will be frozen on the money that you owe and quite often your monthly repayments are lowered to a level within your means until the debt is settled.  During this time, your monthly repayments are paid to the insolvency practitioner who will, in turn, pay your creditors for you.
Can I get a mortgage after an IVA?
As your credit history is a financial record of your credit behaviours over the past 6 years, if you have an IVA, it will be included.
As with any loan, lenders will check your credit history to ensure that if granted a mortgage, you can keep up with the repayments. However, if you have a current IVA and are still making repayments, you may find it more difficult to obtain credit until the IVA is listed on your credit file as settled.
Will the IVA be removed from my credit history when it has been settled?
Just like other credit issues, IVAs will remain on your credit file for 6 years. With that being said, once your debts have been repaid inside the agreed timeframe, you should receive a certificate of completion from your insolvency practitioner. This certificate proves that your IVA has been settled and it should now appear on your credit file as 'satisfied'. If your credit file has not been updated accordingly then it is worth contacting the appropriate credit reference agencies to make an amendment. If there is any remaining debt once the agreed timeframe has passed, that debt is usually written off. Ideally, you should start afresh and try to rebuild your credit rating.
I had an IVA. Can I still get a mortgage?
It is possible to get a mortgage after an IVA, but you may find it difficult. The outcome is very much dependant on your circumstances as each application is tested individually and there is no 'one solution fits all'.
An IVA may hinder your chances of obtaining a mortgage as it is often a deterrent to lenders but there are qualified debt specialists often referred to as insolvency practitioners, on hand available to help you.
You may find it especially difficult if your IVA is still active. Lenders nowadays approach bad credit with caution as it is seen as high risk but there are specialist providers in the mortgage market that will accept mortgage applications after an IVA.
If you are unsure as to whether or not you may be eligible for a mortgage, please contact one of our expert mortgage advisers to discuss your options using the button below.
Will my IVA affect the mortgage rates on offer to me?
Be prepared to pay higher mortgage rates after an IVA. It is likely that you won't be accepted for the mortgage rates at the lower end of the scale. However, depending on your circumstances, some lenders may still be in a position to offer you a competitive rate.
Can I do anything to better my chances of getting a mortgage after an IVA?
It is not easy to get a mortgage after an IVA. In fact, many high street lenders tend to refuse bad credit mortgages from the outset.
Although there are specialist lenders available, do not be fooled into thinking that obtaining a mortgage from a specialist lender is guaranteed as this is not always the case.
The problems that you will encounter will be a result of the IVA appearing on your credit record. Your credit report is most likely the first thing that a lender will look at during its evaluation. Because of your IVA, lenders may see you as a high-risk borrower.
Will I need a bigger deposit for a mortgage?
As you will likely be subject to higher mortgage rates after an IVA, you can expect to pay a greater deposit also. This will depend on when your IVA was settled. If the IVA was only settled in the last 2-3 years, it will be visible on your credit file and as a result, the lender may expect you to pay a larger deposit to mitigate the risk of default, as well as offer mortgages with higher interest rates.
Benefits of an IVA
An IVA allows you to consolidate your debts into one monthly affordable repayment
Interest is frozen on your unsecured debts
Any remaining debt at the end of the IVA term is written off
With an IVA you retain more control over your assets than you would if you filed for bankruptcy
You will be debt free within the agreed timeframe
You get to keep your home although re-mortgaging may be necessary
Points to Remember:
Obtaining a mortgage after an IVA is possible but depends on your circumstances
Choosing the correct specialist lender is essential
You may find it easier to get a mortgage if your IVA has been settled
Expect to pay higher mortgage rates and front a larger deposit after an IVA
Always choose a broker that specialises in this field of mortgage after IVAs
If you do not keep up the repayments on your IVA, the insolvency practitioner can cancel your IVA and make you bankrupt
Help is always available. Contact our expert mortgage advisors today.