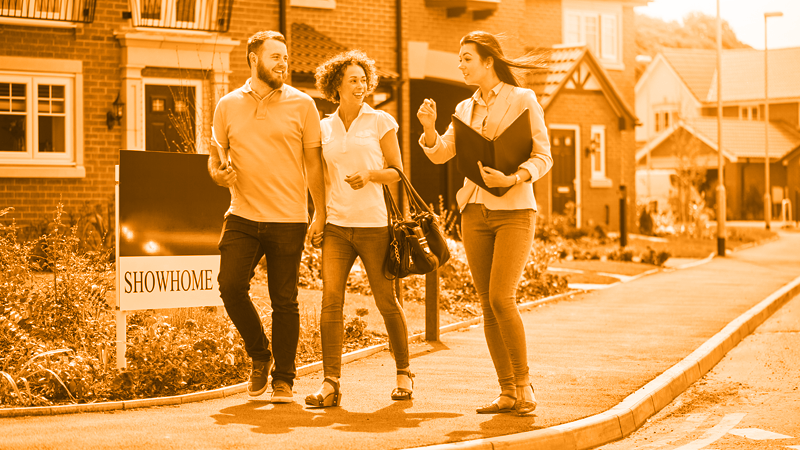 Saving or borrowing enough to purchase a home in the UK can be challenging, with average house prices being almost ten times the average wage.
The good news is it's no longer unattainable thanks to a seven times income mortgage.
It allows you to borrow seven times your salary to help you purchase properties you thought you couldn't afford.
Here's everything you need to know about a seven times income mortgage UK and how you can get one.
Can You Get A 7-Times Income Mortgage?
Yes. Although it's rare, getting a seven times income mortgage in specific circumstances is possible.
Lenders will use multiples of your salary or income to determine how much you can borrow.
Common amounts include four times your annual income, while others offer 4.5x, 5x, or 6x under the right conditions.
Only a limited number of lenders offer mortgages on a 7x income multiple, and the best way to explore your options is through a mortgage advisor or broker.
They can be a massive help, given how restricted your options can be, and you'll benefit from their extensive industry knowledge and relationships with lenders.
Eligibility For 7 Times Income Mortgage
The criteria you get will depend on the lender. Some require the following for you to be eligible:
You're a first-time buyer, a home mover or are remortgaging.
You live in England or Wales.
You want to buy a property worth £50,000 to £10m.
You have a deposit of at least 10%.
You earn at least £25,000 working as a firefighter, paramedic, nurse, police, doctor, teacher, barrister, accountant, dentist, lawyer, engineer, surveyor or architect.
You'll need to earn at least £75,000 if you don't work in any of the above jobs, and if you're taking out a joint mortgage, only one of you will be eligible.
The lender will multiply one income up to 7 times and the remaining one up to 5 times to determine how much you can borrow.
7 Times Income Mortgage With A High Net Worth
People with a high net worth aren't always restricted to the same lending criteria or regulations as other borrowers.
Mortgage lenders specialising in high net worth agreements are usually willing to offer much higher income multiples, loan amounts and bespoke terms and conditions.
You can borrow up to 7 times your salary through a high net worth mortgage if you have an annual net income of £300,000 or more or assets worth £3 million or more.
High-net-worth mortgages are usually larger and more complex than standard home loans and suitable for high-value properties or investments.
If your wealth is tied up in assets, you can apply for asset-backed mortgages up to seven times your salary through specialised lenders.
It involves securing the debt against valuable assets like stock portfolios or shares.
Specialised lenders don't often advertise their services and mostly work through brokers or advisers, so finding the right broker is key to landing a bespoke deal.
Alternatives To 7 Times Income Mortgage
Alternatives to secure the mortgage you need when you want to borrow seven times your income include:
Joint Mortgages
Applying with another person is an excellent way to boost your borrowing power.
Someone else on the application can lift the total income and help you reach your desired borrowing amount.
Some lenders even allow more than two applicants on a mortgage application, with the highest earners determining how much you can borrow as a group.
Secured Loans
A secured loan is an excellent way to get hold of more financing, including borrowing up to seven times your income.
Usually classified as a second-charge loan, you'll secure the amount you borrow against a property you own or another high-value asset.
You can get up to 10 times your income with a high-value asset as a security, but you'll likely get high-interest rates.
The risk is usually lower for the lender because they can repossess the asset you use as security and resell it to recover the outstanding balance if you default.
Ensure you only borrow what you can realistically afford to repay with secured loans.
Equity Release and Remortgaging
You can also consider releasing the equity held up in your house through a lifetime mortgage if you're over 55 years and want a seven times income mortgage.
It can help you access extra funds and make a higher borrowing limit more realistic.
With such equity releases, repayments don't have to be made until you either go into long-term care or die.
Remortgaging an existing home, you own partially or outright can help increase your buying power for an additional property.
It can provide extra capital to boost your deposit and allow you to access a bigger mortgage close to 7 times your income if you approach the right lender.
Supplemental Income
If you have a complex income or get funds through different sources, it can help improve your position with lenders and help you borrow more.
Some lenders consider all income sources, and you can incorporate your commissions, bonuses, overtime, investments or pensions to increase your borrowing power.
Factors That Can Impact Eligibility For 7 Times Income Mortgage
If you're not a high net worth borrower, the following factors can affect your chances of qualifying for a seven times income mortgage or borrowing such amounts:
Expenditures
Even with a large salary, the amount you spend on your outgoing costs can play a role in influencing lenders.
Excessive spending can disqualify you or result in high rates.
Deposit
The deposit size impacts the loan-to-value (LTV) ratio, and a large deposit can make your application more attractive to lenders.
Credit History
Lenders get a snapshot of how you handle your debts and overall finances through your credit rating.
You can get the best rates with a good rating, but even with bad credit, you can access specialised lenders who offer bad credit mortgages.
7 Times Income Mortgage UK Final Thoughts
A 7 times income mortgage is an excellent way to buy the house you want.
Consider approaching a mortgage advisor or broker with experience arranging such mortgages to help explore whether you qualify and increase your chances of approval.
Call us today on 01925 906 210 or contact us. One of our advisors can talk through all of your options with you.