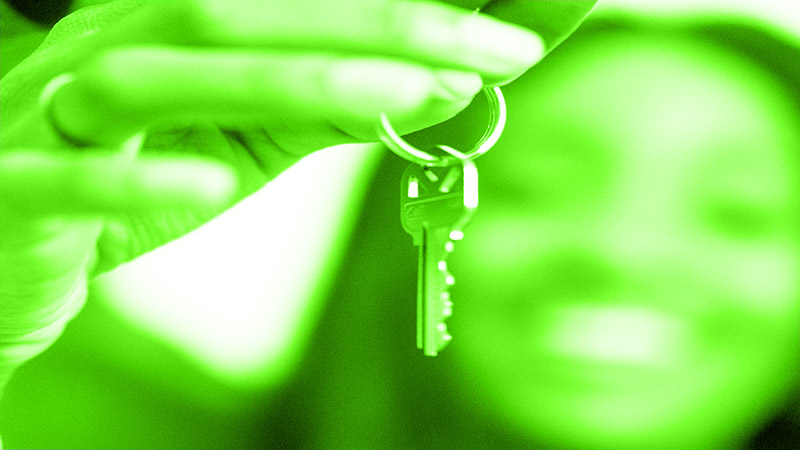 A quick look at the statistics shows us that out of the 23.5 million households in the UK, more than two thirds are private or social renters.
That stat alone might make renting your property out when you're travelling or on a work contract out of town seem attractive.
But, believe it or not, if you have a residential mortgage, you cannot let your property out privately for the short term without explicit permission.
The permission to rent your home for a short time is called a consent to let agreement, and you'll need to acquire it from your mortgage provider.
Before you apply for a consent to let agreement, there are a few things you need to know and consider.
What Consent to Let Means
Consent to let is a written agreement between you and your mortgage provider.
Its purpose is to provide permission to rent out your property for a specified period.
If you have a residential mortgage, this is the only way to rent your home legally.
If you rent out your property without obtaining consent from your mortgage provider, you will breach your contract, which is considered mortgage fraud.
If you rent your home without your mortgage lender's permission, the provider could repossess your home or demand that you repay the entire outstanding mortgage amount immediately.
One thing to note is that consent to let is permission for a short-term rental, not long-term.
It doesn't change your mortgage agreement. If you wish to rent your property out over the long term, you must transition your mortgage agreement to a buy-to-let mortgage.
What Consent to Let Costs
There are fees associated with consent to let agreements.
For starters, the lender will likely add a charge to your existing mortgage rate in the form of a percentage of the mortgage or a once-off fee – sometimes both.
Other associated costs you need to consider include:
Tax on the rental amount (tax is charged on amounts over £1000 per year).
Landlord insurance.
Contract legal fees.
Costs for maintenance and repairs.
Rental agency fees.
It may also cost you if you need to get a gas safety certificate, fit a smoke alarm, get an energy performance certificate, and ensure that all furniture is compliant with Fire Safety Regulations.
Acceptable Reasons for Requesting Consent to Let
In most instances, mortgage providers will provide consent to let if:
You're an Armed Forces member and have an upcoming tour in another country.
You're planning to travel for several months and won't occupy the home.
You're going overseas on contract or need to relocate temporarily for short-term work.
You need to move in with a relative to provide care.
You're waiting for your home to sell while moving in with a partner.
Pros of Consent to Let Agreements
The following advantages are linked to consent to let agreements in the UK as follows:
Opportunity to test the waters of renting before committing to a buy to let mortgage.
You can afford to move out of your property when selling without having to pay two mortgages.
Earn additional income when travelling.
Never have to worry about covering your mortgage costs when you can't be at home.
Can be used to avoid remortgaging.
Cons of Consent to Let Agreements
Some of the disadvantages associated with consent to let agreements include:
Your mortgage cost will go up if the consent to let is approved.
If you receive the consent to let but then cannot find suitable tenants, you will need to ensure that you cover your mortgage payments.
There are several responsibilities and obligations associated with renting your property out.
The tenants you rent to may not respect your home or furniture, which could lead to damage.
Can Consent to Let Applications be denied?
Yes, there are instances when a mortgage provider will reject an application for consent to let.
Some mortgage lenders require applicants to meet certain conditions, such as:
The mortgage in question must be up-to-date with no arrears.
No applications to borrow more against the property can be processed during the rental period.
Home insurance providers must be notified of the mortgage change to ensure your cover isn't impacted.
The property can only be rented on a one tenancy agreement.
The rental can only go forward on an assured shorthold tenancy.
In some instances, lenders will not allow a consent to let if you're planning to rent the property to a family member.
There are several other conditions that impact the outcome of consent to let applications.
For instance, you'll likely find that mortgage companies are more open to accepting consent to let applications if the mortgage is older than 6 months.
Also, mortgage providers will usually stipulate that multiple tenancies are not allowed and inform you of a maximum number of tenants for the property.
Some lenders require applicants to have at least 25% equity in the home before they grant consent to let, and you might even find that they require you to have a minimum income amount in order to push the agreement through.
Is Consent to Let Available for Help to Buy Properties?
If you have a Help to Buy mortgage, it's not likely that the mortgage provider will approve an application for consent to let.
This is because the Help to Buy Equity Loan Scheme comes with terms and conditions attached, one of which states that the property cannot be rented out.
The only way you can sublet or rent out the property is if you've paid back the Help to Buy equity loan.
Of course, this doesn't apply to all cases as in some instances, Armed Forces members who are on a tour of duty can sometimes get approval on their consent to let application.
Is a Buy to Let Mortgage Compulsory if You Wish to Rent Your Property Out?
One needs to be concerned about the legalities of renting out a property if there is no buy to let mortgage in place.
Typically, residential mortgages stipulate that renting the property out is not allowed.
This means that you'll breach your contract terms if you go ahead and rent it out without a dedicated buy to let mortgage in place.
Mortgage fraud is illegal and comes with serious consequences attached.
Uncovering mortgage fraud is fairly simple. A lender could check the electoral register or scan letting adverts to discover that unauthorised rental is in progress.
You could be charged a hefty penalty, making your monthly mortgage payments much higher.
Some lenders may have a more severe reaction, such as demanding an immediate settlement of the outstanding loan amount.
When the homeowner cannot afford to repay the outstanding amount, the property can be repossessed.
Renting your property out without an official consent to let is very risky.
How Long Can You Rent Your Property Out on a Consent to Let Agreement?
Consent to let agreements cannot run indefinitely. Most mortgage providers that grant them will stipulate how long you can rent the property out for.
In most instances, lenders allow for 6, 12, and 24 month options, but this is determined per individual application.
At the end of the authorised rental period, the lease permission will expire, and your mortgage terms and fees will return to normal.
In some scenarios, if the account has been properly handled and if you wish to extend the rental period, the lender may be open to considering it.
There may also be the option to convert your mortgage to a buy to let mortgage.
This doesn't mean that you're obligated to convert to a buy to let mortgage with your existing lender if you choose to switch your mortgage to a buy to let agreement.
FAQs
Do I Need Consent to Let If I Get a Housemate or Lodger?
Yes, even renting out your spare bedroom is considered renting the property out.
The mortgage provider could take legal action against you for breach of contract.
In some instances, the lender may be more lenient and request that you ask the housemate or lodger to leave the property.
Are Costs Associated with Renting Out a Property Tax Deductible?
Yes, the fees associated with consent to let are tax-deductible.
You will likely get around 20% tax relief on mortgage interest while renting the property out.
Letting agency fees, building and contents insurance, maintenance and safety costs, and accountant fees associated with renting the property out are all tax-deductible.
What is the Process to Apply for Consent to Let in the UK?
Applying for consent to let is a relatively simple process and must be done directly with your existing mortgage provider.
You can contact your lender by phone, via email, or even via the lender's website or mobile application.
Join mortgages will require both mortgage holders to apply together.
Call us today on 01925 906 210 or contact us to speak to one of our friendly advisors.