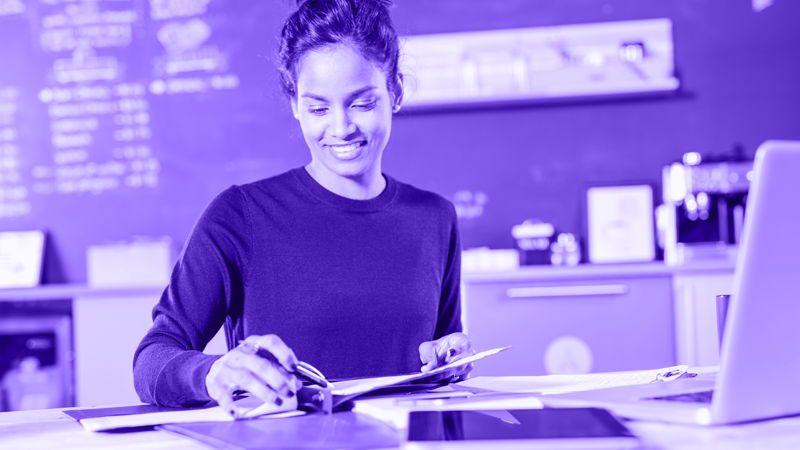 What is a bridging loan?
A bridging loan, otherwise known as gap finance, is the term used for a short term a financial product that provides funds to enable a purchase to take place while a sale is still in progress.
Bridging loans are often seen within the property industry for funding the purchase of a property or to develop property before other assets are sold.
Bridging loans are also commonplace at property auctions where access to deposit funds promptly is highly important so that bidders do not miss out on any lots that they are interested in.
Other reasons that bridging loans may be required are business ventures or a divorce settlement.
Bridging loans are short term secured finance, often with terms to settle within a year, and can be arranged on both residential and commercial assets.
Technically, a bridging loan utilises the equity within a current property as a down payment towards other property, resulting in two (or more) properties being owned while the sale is going through.
Bridging loans are a method of secured lending and therefore to apply for a loan, a procession of a high-value asset is needed.
Bridging loans can range from £5,000 to £10 million and a decision from a lender can be sought quickly, usually within twenty-four hours.
What are the costs of a bridging loan?
Typically, interest on bridging loans can be fairly high.
The interest rate offered will depend on a number of factors including:
Total amount of the bridging loan.
Equity available within other assets.
Duration of the loan.
Overall personal financial circumstances of the applicant.
There will also be additional charges such as an arrangement fee and in some circumstances, exit fees applied by the lender. Some lenders also apply bank transfer fees and administration fees, therefore a thorough read of the fine print is very important to ensure all additional costs are known before committing.
Read our related quick help guides: 
In addition, there will be other standard costs associated with asset purchases such as valuation and legal fees.
All associated fees should be known before an application is submitted. Most fees will be on a one-off basis, whereas interest is applied monthly.
The repayments can include the monthly repayment of interest or the settlement of the interest due can sometimes be delayed until the end of the term, however, either way, the interest costs will accumulate for the duration of the loan. Therefore, the longer the loan is outstanding, the more it will cost.
Sourcing a Bridging Loan via a Specialised Bridging Finance Broker
One method of sourcing a bridging loan is to use a specialised bridging finance broker. Specialist brokers often have access to the whole financial market and therefore can provide quotes from a wide variety of bridging lenders.
By searching a wide range of lenders who will be offering an array of financial products, the best prices and terms can be found for every personalised situation.
A specialist broker will have insight into the market conditions and be able to advise the success rate of an application being accepted with which lenders.
Brokers also provide in-depth, knowledgeable advice from initial enquiry through to completion, assisting applicants to navigate a competitive market as well as guiding them through the application process.
In addition, if an applicant has any additional personal factors such as bad credit history, or any other concerns with the property purchase, the broker's specialist advice can be invaluable.
As bridging loans are a short-term finance solution, the exit strategy will need to be identified and planned from the beginning of the process.
Brokers can also assist with any further financial transactions required, keeping everything simplified and under one roof.
Brokers can also explore alternative options to a bridging loan such as a second mortgage or a remortgage on the current property, as well as personal loans (either secured or unsecured), providing independent advice on the options available.
Brokers can provide pros and cons for options such as the speed of bridging loans is a strong advantage, allowing transactions to proceed quickly.
Bridging loans are also flexible however the downside can be the cost of the interest and fees, especially if the duration of the bridging loan is likely to be more than a couple of months, as the interest is applied monthly.
Brokers can also simplify the process for applicants, explaining everything in everyday terms to applicants. Also, often there is a lot of information to source for an application, and traditionally this would require a lot of form filling, however by the use of automated electronic systems, this can be avoided.
The final benefit of using a broker is that often the specialist professional will liaise with the other parties involved such as solicitors, ensuring that any administration issues are handled promptly which can speed up the overall process.
Costs of using a Broker
The costs of using a specialist broker can vary. A common approach is for the broker to take a commission from the lender and not charge the applicant directly. Another pricing structure that can be applied is a percentage of the loan amount.
Using a specialised bridging finance broker can save applicants both time and money, as well as relieving stress, knowing that a professional is assisting with your application.
Bridging Finance Broker Summary
As with any financial decision such as considering a bridging loan, it is best to seek independent financial advice, to read the fine print and to be aware of the consequences of the chosen financial product.
With any secured lending, there is the risk that the associated asset could be seized should repayments not be made.
At Mortgageable, we have a dedicated team of advisors that will be able to offer you help, point you in the right direction and provide you with access to some of the best bridging loan deals currently on offer.
Give us a call on 01925 906 210 or get in touch for advice that is personal to you and takes your credit history into account. That way you will know where you stand in the bridging loan market and we can guide you on your route to securing a suitable loan.