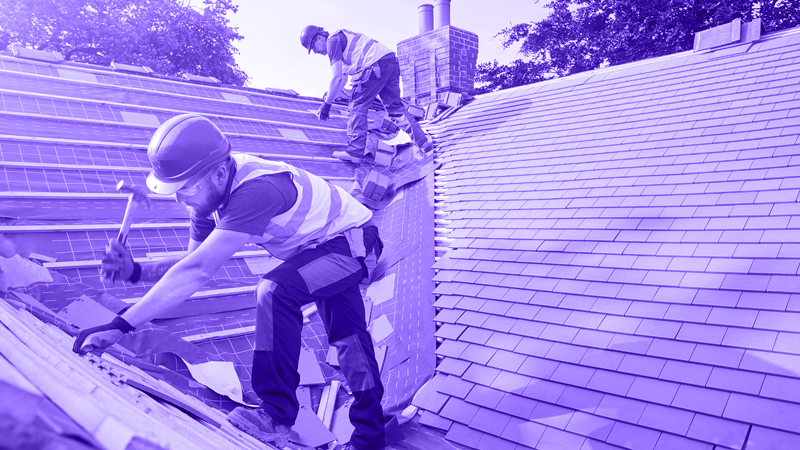 Whether you are unsure if a bridging loan is for you, or need to explore alternative finance options, you have come to the right place!
This article will explore what a bridging loan is and the alternatives financial options available should a bridging loan not be appropriate for your requirements.
What is a bridging loan?
A bridging loan is a short-term financial product that provides funds that enable a property purchase to take place while another sale is still in progress.
Technically, a bridging loan uses the equity within one owned property as a deposit towards another property, resulting in two (or more) properties being owned at the same time, while the sale is going through.
Bridging loans are a method of secured lending and therefore to apply for a loan, a procession of a high-value asset is needed.
The equity within the owned property will also need to cover all of the fees associated with purchasing the new property to enable completion, including estate agent fees and stamp duty.
In addition, as bridging loans are a short-term financial solution an exit strategy to pay off the loan will need to be identified and documented as part of the application process.
Bridging loans can range between £5,000 and £10 million, depending on the situation and personal circumstances of the applicant, however, this type of finance is known for the speed at which it can be arranged. Typically, a decision from a lender can be sought very quickly.
Read our related quick help guides: 
What are the costs of a bridging loan?
Typically, the costs of using a bridging loan can be high, with an interest rate typically around 0.4% – 2 % a month, plus an arrangement fee often payable upfront.
The interest rate offered will depend on a range of factors including:
The total value of the bridging loan
The equity available to secure the loan in other assets
The duration of the loan required
The status of the sale of the asset, including if a buyer has been found, and if contracts have been exchanged
The personal financial circumstances of the applicant
Some lenders may also apply exit fees upon settlement of the bridging loan as well as bank transfer fees and administration fees, therefore applicants must be aware of all of the fine print of any loan offer before committing, to be able to calculate the full costs of the financial option.
How to Access Bridging Loans
Bridging Loans can be obtained via specialised mortgage brokers who have access to the entire financial market and can therefore provide in-depth market knowledge plus guidance and comparison of quotes on a wide range of financial products. Brokers can also find the most favourable interest rates and borrowing terms for the applicant's circumstances.
What Alternatives to Bridging Loans are Available?
Other alternatives to bridging loans include:
Unsecured Lending – Depending on the value of finance needed, unsecured loans such as personal loans, credit cards or bank overdrafts, may be an option to raise funds, however, unsecured lending is typically capped at around £30,000. Often the interest rates are usually higher than secured loans, due to the risks to the lender and therefore the overall costs would need to be analysed against other financial options. It is also worth noting that unsecured lending is generally for a much shorter time period than secured lending, typically up to seven years, which is likely to impact the level of repayments.
Remortgaging – A secured method of raising additional finances for a range of purposes can be to re-mortgage the current property, in order to withdraw some equity. Depending on the current terms of the mortgage, there may be savings on interest rates by re-mortgaging however other fees would be applicable such as valuation fees, arrangement fees and solicitor fees and therefore a full costing of the option should be undertaken before proceeding.
Second Charge Mortgages – A second charge mortgage is a further loan on a property, however, the duration of the financial option differs. Second charge mortgages are useful in situations where re-mortgaging would be costly due to early redemption fees. Rates are higher than a first charge mortgage but usually lower than an unsecured loan as the property is used as security.
Specific Finance for the Purpose of the Loan – There is a range of specific financial products on the market for certain circumstances, such as buy to let mortgages, property development finance and equity release products which may be suitable depending on the purpose of needing the loans. To discuss the options available for various scenarios, it is highly recommended that a personalised appointment is made with a finance broker to explore the most suitable option.
Costs of using a Broker
With some types of borrowing, fees can be added to the loan although this would incur additional interest over the term.
However, often by using a specialised finance broker applicants can save both time and money, as well as relieving stress, knowing that a professional is assisting with the research and throughout a mortgage application.
Alternatives to Bridging Loans Summary
As with any financial decision, it is always suggested that all options are explored and analysed before committing to any option in order to ensure that the option is suitable for the requirements and is cost-effective.
As specialist brokers, we have insight into the current market conditions to be able to advise the best lenders to approach for various situations as we have an insight into recent success rates of other applications. We can also support you from your initial enquiry all throughout the process to completion, aiding with paperwork and any queries along the way.
We highly recommend that financial advice is sought ahead of making any large financial decisions and can support applicants with a range of personal circumstances and financial objectives. Why not call us today to book an appointment to get started!
Give us a call on 01925 906 210 or get in touch for advice that is personal to you and takes your credit history into account. That way you will know where you stand in the bridging loans market and we can guide you on your route to securing a suitable loan.