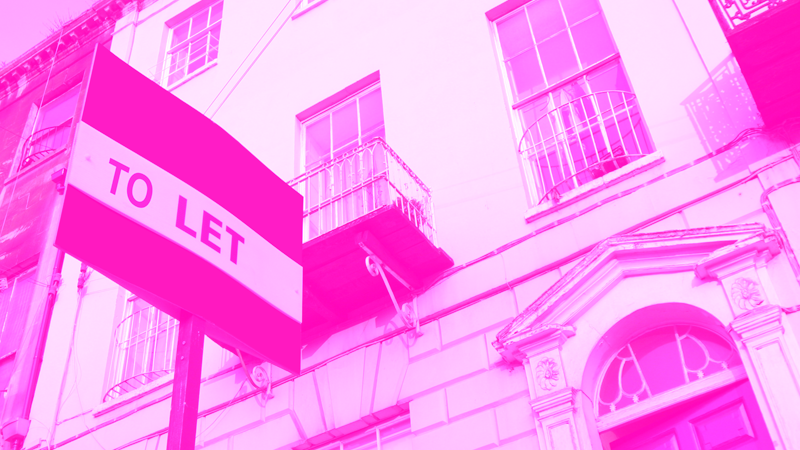 Are you wondering how to buy a house before selling yours?
Ideally, a homeowner would choose to sell a property within the same property transaction chain as when purchasing, however in reality this ideal is not always possible.
There are many scenarios that may occur that prevent the sale of the property from taking place before the subsequent purchase and therefore short-term finance may be required.
Short-term finance methods such as bridging loans can provide a solution to secure the purchase of a property before a currently owned property has been sold.
This may be urgently required in situations such as a buyer pulling out of a chain or a slow property market resulting in the owned property not being sold when needed.
In this guide, we will explore bridging loans in more detail including how the finance option works and at what point are the borrowed monies repaid.
What is a Bridging Loan?
A bridging loan is a method of short term secured finance that can fund a property purchase whilst the sale of other assets is still in progress.
A bridging loan can enable a property transaction to take place without delay by applying owned equity within a current property as a deposit towards another property.
The result of which is that the mortgage holder owns multiple properties while further transactions are proceeding.
Bridging loans can be arranged at short notice and promptly, therefore should a reviewed homebuyer need to move fast, they can be the perfect solution comments Homebuyers4u.
Typically, the loan is offered for up to twelve months, although other durations may be possible depending on the circumstances.
Like many other financial products, there are considerations to be aware of such as often, bridging loans are subject to arrangement fees and exit fees. Interest is also applicable and is usually charged monthly.
Commonly there is the option available to defer the repayment of interest until the end of the term. Should this option be selected, the interest would be payable at the end of the bridging loan term. Along with the principal amount, providing cost savings during the loan term compared to other financial products such as a standard mortgage, where this option is not usually available.
It should be noted that if the interest repayment is postponed, the total loan must include the total interest total due over the period.
Read our related quick help guides: 
Common Reasons for Using a Bridging Loan
Example 1 – Downsizing with the use of a Bridging Loan
Homeowners often seek to downsize their property with the objective of reducing or paying off the current mortgage, decreasing household bills or maintenance requirements however sometimes a downsize requirement can also be the result of a change in personal circumstances such as divorce or ill health.
The use of a bridging loan can enable the purchase of a smaller property before the current, larger property is sold, which can be useful in many scenarios when time is of the essence for the new purchase however, the currently owned property isn't ready for sale yet.
Example 2 – Purchase of a Retirement Property
This example of purchasing a retirement property could face similar challenges to the downsizing example above. There may not be delays due to purchasing a retirement property as often there is ample supply however, additional time may be needed before the sale of property owned due to sorting possessions or undertaking renovations.
Example 3 – Buying Property Quickly such as at Auction or Due to a Relocation
Sometimes a property purchase needs to be undertaken rapidly either due to a change in personal circumstances such as a property relocation or due to the nature of the method of purchase such as at an auction. A bridging loan can be an ideal solution to finance a relocation move whilst the original property is put on the market, whereas purchasing property via an auction requires completion within 28 calendar days and therefore access to funds promptly is required.
Example 4 – Purchasing a Property Which Would Not Obtain a Standard Mortgage
Another use for a bridging loan could be to purchase property that would not typically meet the criteria of standard mortgage such as properties without functional kitchens and bathrooms or properties with structural concerns. The bridging loan could be used to purchase the property and undertake the necessary renovations to make the property habitable, at which stage a standard mortgage application could be submitted.
When would a Bridging Loan be Repaid?
When a request is made for a bridging loan, the repayment strategy must be specified within the application, clearly detailing a plan of how the loan will be repaid at the end of the term.
Often, in a simple transaction where a bridging loan is used to purchase property while the sale is of other assets are still progressing, the repayment strategy is straightforward as the proceeds of the sale will pay off the additional borrowing. If the reason for the bridging loan is more complex, a more detailed repayment plan would be required, however, in any circumstance our brilliant team of experts can assist.
How to Access Bridging Loans
Bridging Loans can be obtained via specialised finance brokers who have access to the financial market and can therefore provide knowledge, guidance and quotes on a wide range of financial products. Brokers can also find the most favourable interest rates and borrowing terms for the homeowner's circumstances.
In addition to accessing a wider choice of financial products, brokers can also assist with the application process.
How to Buy a House Before Selling Yours Summary
There are many benefits to bridging loans including the flexibility and speed offered by this method of short-term finance. In addition, bridging loans can be applied against both residential and commercial property types, therefore providing a prompt funding solution for a variety of investment opportunities.
As with any financial transaction, there will be positives and negatives associated with the financing options available, and therefore it is highly recommended that independent financial advice is sought as early as possible, to review the circumstances of the situation as well as the financial products that may be able to assist.
Call us today on 01925 906 210 or contact us. One of our advisors can talk through all of your options with you.