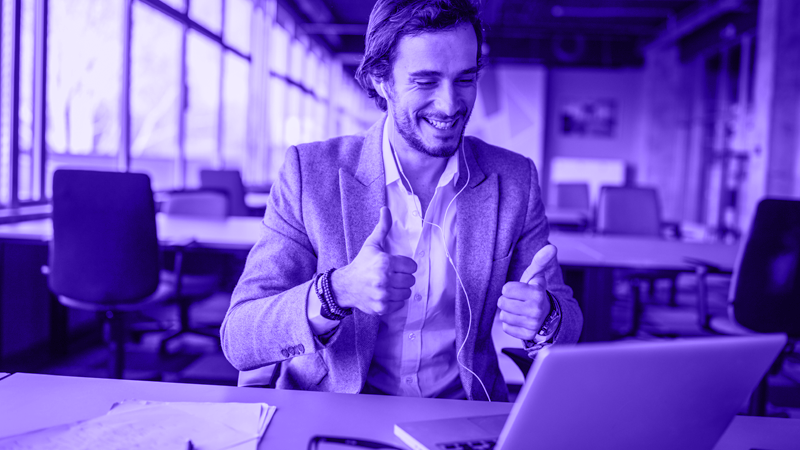 Many limited company directors wrongly think they will not be able to obtain a mortgage because of the way they declare their income.
While some high street lenders prefer clients to be employed, there are lots of other options available if you know where to look!
Mortgage for Limited Company Directors – What is it?
A LTD company director mortgage is simply a mortgage for a client who is a LTD company director!
There are quite a few misconceptions that directors are unable to get mortgages or that they require a special type of mortgage – this is not the case!
You just need a good adviser who understands how the income is calculated and what can be used.
Often directors are advised by their accountant to take a moderate salary from the business and then top this up with dividends – because of this a lot of profit can be retained in the business itself.
Some high street lenders will only look to use the salary and dividends taken from the business – which is why you need an experienced adviser to help you navigate the lender's criteria!
There are other lenders who will look to utilise the retained profit that remains in the business to boost the amount you can borrow.
How many years trading do I need?
Quite a lot of lenders prefer you to have two years' worth of accounts and most prefer to take an average of the last two years. An example of this would be:
| Latest Year | Previous Year |
| --- | --- |
| Salary £25,000 | Salary £20,000 |
| Dividends £20,000 | Dividends £15,000 |
| Total Income £45,000 | Total Income £35,000 |
Average of the last 2 years – £40,000 annual income which using the same 4.49% multiplier would give you a maximum mortgage amount of £179,600.
However, there are lenders who will use the latest year only! Or who are happy with only one-year trading.
Each and every situation is very different – If you are a LTD company director needing some advice to, purchase, remortgage or refinance get in touch today and we can help find your best available option!
What income can I use?
The most commonly used income for a limited company director mortgage would be salary and dividends, this could look something like this:
Salary – £25,000
Dividends – £15000
Total assessable income – £35,000
The majority of lenders will use an income multiple of around 4.49% which means they will take your annual income of £35,000 x 4.49 to give the approximate amount they will lend to you. In this case, this would give us a figure of £157,150.
Now, this may not be enough to get you the home that you are looking for!
Let's say you have the same £25,000 salary but you have a net profit of £50,000 we can look to use both of these so the same calculation would give you a maximum mortgage amount of £336,750 – what a huge increase from £157,150!
There are lenders who will also take, operating profit in the same way!
It's all about getting the right advice from the right adviser and planning in advance!
What documents will we ask for?
This really will depend on the lender we are looking at along with what type of income we are using for you, a good baseline would be the following:
Latest 2 years SA302 (Tax Computations)
Latest 2 years Tax Year Overviews
Latest 2 years Company Accounts
Latest 3 months bank statements (personal and business accounts)
The reality is that lenders differ in the type of information they request, some will only one part of the above, while others will request the documents in full.
SA302 forms can be downloaded online from the HMRC portal. You can also opt to receive your SA302 through the mail, but it can take up to 14 days.
How much deposit do I need for a limited company director mortgage?
The deposit requirements for a director is no different than it would be for an employed client. A minimum of 5% of the property value would be needed.
Shared ownership and help to buy purchase options are also available to limited company directors.
The main thing to remember is that a deposit has the potential to reduce the LTV, so the lower you can make it, the greater chance your application will succeed.
A lower LTV will give you much more choice in terms of both rates and offers from lenders. For instance, a deposit of 10% can get you a reasonable deal, while a 50% deposit will likely open you up to the best possible mortgage rates.
If you have a poor credit history and need a bad credit mortgage, then you are likely to require a deposit of at least 10%.
If you have any questions or concerns about your particular situation, feel free to contact us and one of our mortgage brokers will be able to assist you further.
How much can a director borrow?
Traditionally, lenders have based their maximum mortgage amounts on income. However, after the Mortgage Market Review, mortgage providers also analyse applicants outgoings as well as income.
The reason for this is that it allows lenders to gauge a more accurate picture of an individuals affordability status.
Why? The major thinking is that a person's outgoings are as important as income. Assessing both enables lenders to determine if you can afford to make regular mortgage payments.
Mortgage providers use your stated income as a preliminary guideline but ultimately will take a look at your entire financial situation to determine the maximum amount you can borrow.
I own 50% of a Limited Company Business – will this impact what I can borrow?
Yes – if you own 50% of the business, we can still look to utilise the salary and dividends you have taken. However, if we need to use your net profit we would only look to use 50% of this. An example of this can be seen below:
Salary: £25,000
Net Profit: £50,000 – we would only use 50% of this = £25,000
Total income: £50,000 x 4.49 = £224,500!
This would work for any amount of shares of the business owned above 25%
Mortgages for directors with bad credit
Mortgages for directors with bad credit will be limited since not as my lenders are offering to lend to these applicants. There are many different types of or credit history and everyone's situation tends to be a little different, therefore, there isn't a blanket set of rules of all people.
Specialist lenders will typically analyse your poor credit history based on how long ago it occurred and the intensity.
Ultimately, if you are asking "my credit history is poor, can I still get a mortgage?"
Yes – there are specialist lenders out there who will still consider the application, however, they will likely request a larger deposit of around 15% of your purchase price.
Applying through an independent bad credit mortgage broker who has access to a large range of lenders will be your best option.
The specialist lenders available will take a holistic view of the application considering things like age, the severity of the credit issues and the reason this happened e.g. a significant life event happened.
Will I get the best rates?
This will depend on the amount of deposit you have available! The bigger your deposit, usually the better the interest rates you will be eligible for!
You would be able to look at the same rates as an employed applicant so you will not be penalised for being self-employed!
It is important to remember that lenders will complete a credit check on you upon application, so ideally try not to apply for large amounts of credit or make large changes before you apply!
My company has made a loss, is this a problem?
If your company has filed a loss in the most recent year, the majority of lenders wouldn't be happy with the risk that you could be in financial difficulty. If the loss was two or three years ago and you have made a profit each year since lenders would be much happier with this.
If you did make a loss in the most recent year and this was solely due to salary or dividends then there could still be options available, however, you will require an experienced adviser who understands the lenders underwriting process and who can explain this correctly to the underwriter.
Now the really good news. We have specialist advisors based in our team that are available to speak today, call us on 01925 906 210 or send us a message.
Limited company director mortgage, Limited company director mortgage, Limited company director mortgage, Limited company director mortgage, Limited company director mortgage, Limited company director mortgage, Limited company director mortgage, Limited company director mortgage, Limited company director mortgage,