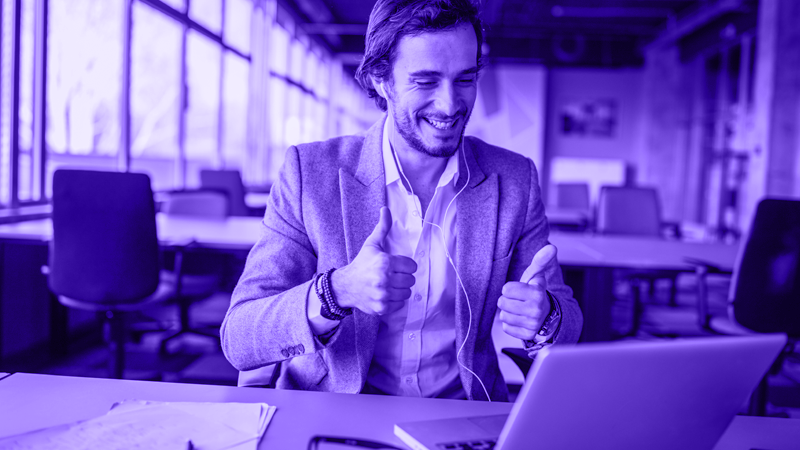 Self-employment has many attractions including; being the boss, setting your own hours and choosing your clients (in some cases), however when you leave a permanent position, some of the benefits are lost such as sick pay.
In this post, we will explore what income protection for the self-employed is and what to look out for if seeking an income protection policy.
What is Income protection for self-employed contractors?
Income protection is a type of insurance policy that, in the event of a claim would pay a replacement income if the policyholder was unable to work due to injury or illness.
Policies have a term and are usually set up to cover a policyholder until either they retire, they return to work or the term expires, however short-term policies are also available, providing the same cover for a specific period of time, perhaps to align with a contract.
What does Income Protection Cover?
Income protection generally provides a monthly income in the event that the applicant is unable to work due to an accident, illness or injury.
The duration of the cover will depend on the policy, however, there are often waiting periods before an applicant can make a claim – we'll cover a bit more about these later.
The exact cover level, duration and any waiting periods would be detailed within the policy documentation, and therefore it is always worth checking the terms and conditions of the policy before accepting it.
Some insurance companies tailor their policies and apply restrictions such as refusing to cover certain illnesses should the company uncover anything such as a family history of a certain illness during their underwriting process.
If this is the case, the insurer would provide further details before the policy is put in place. In addition to tailored restrictions, there are often blanket exemptions on such insurance policies such as not covering injury that was self-inflicted.
Again, upon reviewing an insurance offer, it is worth checking the documentation for any exemptions that the insurer has excluded from their policy offer.
However, it is worth noting that income protection policies for self-employed contractors do not cover pay-outs in the event of a redundancy. Should you require redundancy cover, a separate policy will be required, if available.
Do I need Income protection for self-employed contractors?
It is always best to seek independent financial advice in relation to what specific requirements you may have, however as a general rule if you don't have enough savings to cover the living costs for yourself and any financial dependents for long-term sickness, for example, you may wish to consider purchasing income protection.
How much Income Protection do I need?
The level of income protection required will be a very personal decision depending on:
The applicant's level of savings
Their personal and family circumstances
 The value of monthly outgoings including analysing which costs are essential
 Whether the applicant has any other insurance policies in place
Income protection for self-employed contractors considerations
We briefly touched on waiting periods earlier, however, to expand, a waiting period or deferred period is a duration of time that will need to pass before a policyholder can make a claim on the policy.
Waiting periods vary between 1 day and 12 months, however, the policyholder must be comfortable with the period before taking up the policy as in the event of an accident or injury, the policyholder would need to self-fund the costs of living while not working before the policy cover can be accessed. The waiting period has an impact on the cost of the policy.
When reviewing the options of income protection, there are two types of cover to choose from:
Level cover – Providing a flat rate of cover each year during the policy in the event of a claim
OR
Increasing cover – Inflation-linked cover that results in the benefit of the policy increasing by inflation each year
The increasing cover protects against the costs of inflation eating into the policy pay-outs in the event of a claim, however, this option would usually make the policy premiums more expensive.
The option of a waiver enables the premiums to be covered whilst claiming from the policy, in the event of a claim.
How much does Income Protection Cost?
The value of the monthly premiums for an Income protection policy for a self-employed person would vary depending on their personal circumstances and choices of the policy including the applicants:
Age
The current level of health
Occupation
 The level of cover required
The deferred period (as mentioned above)
In order to obtain an accurate quote for an Income protection policy, it would be worth liaising with an insurance broker in the first instance, before making an application.
A broker can assist with finding the most cost-effective insurance policy for the applicant's personal circumstances, as well as advising the trends with specific insurers such as any common exemptions.
Income protection for self-employed contractors alternatives
There are many alternatives available for self-employed contractors should income protection not be required:
Life insurance – A policy that would pay out a cash lump sum in the event of a policy holder's death.
Critical illness cover – An insurance policy that aims to pay out a cash lump sum should the policyholder be diagnosed with a serious illness. Such policies can aid in covering the mortgage balance or medical expenses in the event of a claim.
Private medical insurance – A policy that provides access to top-rated healthcare at speed rather than waiting for long periods on the NHS. Such policies are favourable so that contractors can return to work quickly following an accident or injury.
Keyman insurance – A policy for business owners that pays out should a key employee pass away.
Income protection for self-employed contractors Summary
In this post, we have explored what income protection is, what the benefits are of the insurance policy and also, the alternatives available.
Should you be interested in finding out more about income protection policies or alternative solutions, please do get in touch with our friendly team who will be able to provide assistance.
Call us today on 01925 906 210 or feel free to contact us. One of our advisors will be happy to talk through all of your options with you.